We learn more about the second in a suite of luxury lodge transformations recently unveiled by Victory Leisure Homes…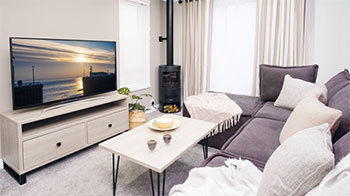 Last year, Victory Leisure Homes took the opportunity to pause and reflect on its range of homes. 'We really considered what the next phase of our luxury leisure home range could be,' said Shirin Kemp, director of marketing and PR at the company. 'As we know, the average age of holiday home owners is getting younger – and this trend is only predicted to continue, as the staycation boom shows no sign of slowing down. This new demographic of customers have new requirements and we have to adapt.'
Shirin continued: 'So, in response, we've reimagined our collection of high-end, contemporary lodges to redefine luxury and give our buyers a space curated for them – while also incorporating the classic, timeless features no holiday home can be without.'
The Faraday lodge is the latest release from Victory and features:
A stylish living area;
A modern kitchen and dining area;
Two spacious bedrooms;
A master bathroom with en suite;
A handy utility room.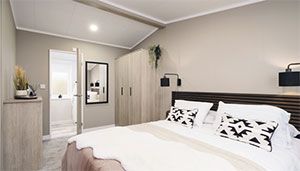 Mary Crewther, head of design at Victory, continued: 'Inspired by high-end Scandinavian design, the Faraday boasts: black accents throughout to give the lodge a modern feel; bespoke, integrated wine glass racks; and even a full-size bath. Herringbone flooring runs throughout the lodge, bringing a light, bright and modern feel and I'm incredibly proud of the clever storage solutions we've managed to integrate into the utility room – keeping it looking chic and clean.'
---
INFO POINT
The Faraday is now available for purchase. For more information please visit: victoryleisurehomes.co.uk/products/faraday-lodge/.
---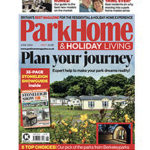 Read the full story in the June 2022 issue of Park Home & Holiday Living