Bella Brodie finds out more about the Willerby Sierra – an enchanting new incarnation of a much-loved favourite!
Since its launch in 2011 the Sierra has been a firm fixture in the Willerby holiday home range, and the 2022 version launched at Birmingham's Caravan, Camping & Motorhome Show this February builds on everything that had previously made this model so beloved.
There are three layouts available: 35ft x 12 with two bedrooms, sleeping six; 38ft x 12 with two bedrooms, sleeping six; and a 38ft x 12 three bedroom version, sleeping eight.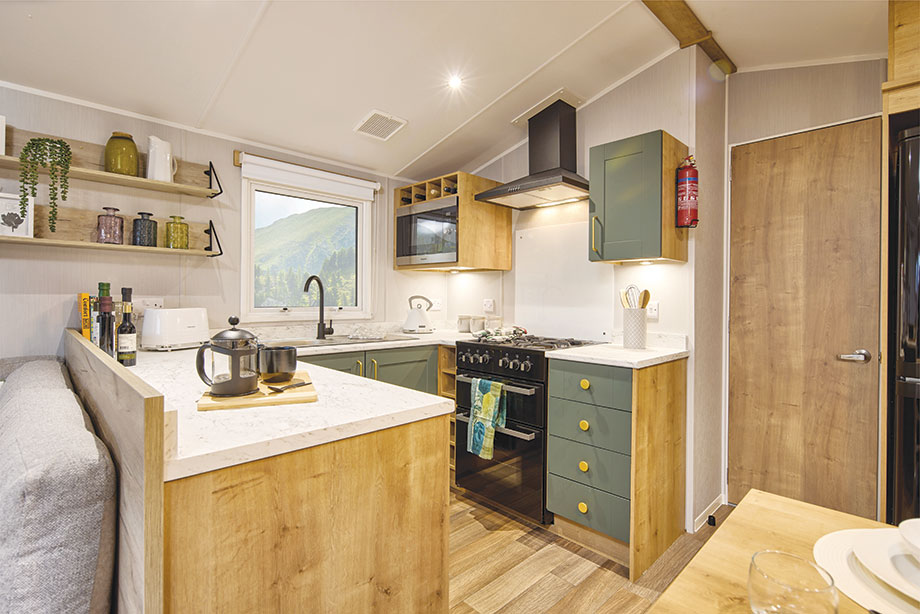 Design refresh
It has benefitted from a top-to-toe interior design refresh that gives the impression of a much more expensive holiday home. In addition to the new look of the model, significant improvements have been made in both the lounge and dining area layout, shifting the focus onto creating a more domestic and social feel in these spaces.
That's been amply achieved with a new layout to the front end, with a new side door position opening up additional living space, and by adding features and furniture in the form of a new TV/fire unit, a tall storage unit and a freestanding armchair. When we walked into the Sierra's lounge, we were blown away with its spaciousness, and really impressed with the additional storage.
The kitchen is in a U-shape, providing plenty of worktop and storage space, and we love the Botanical Green cabinet doors with gold handles – a pleasing touch of luxury! A new microwave position opens up the kitchen, letting more light through the window, and near the dining area there's the customary full-height utility cupboard, alongside the fridge/freezer, so the unit in the lounge is in addition to that, not just in a different position.
---
INFO POINT
The Sierra is available to view, by appointment, at Willerby's Hull Showground. To explore Willerby's range of holiday homes you can book a showground visit in Hull, Scotland or Southport, or go to www.willerby.com for further details.
---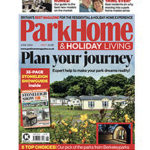 Read the full story in the June 2022 issue of Park Home & Holiday Living