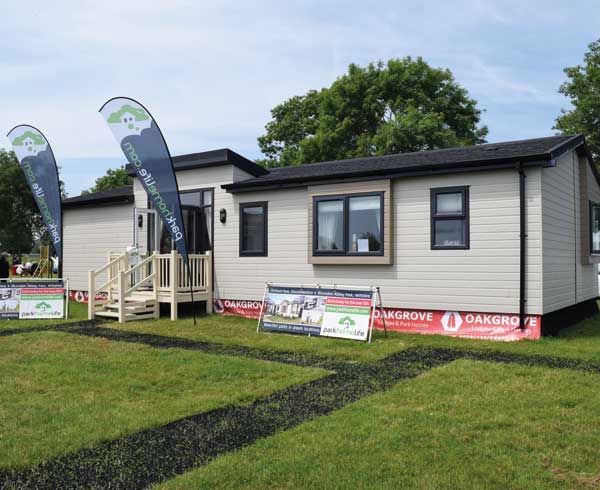 Bella Brodie takes us on a tour of a new version of this very popular model from respected manufacturer Oakgrove Lodges and Park Homes
The Waverton has been around for quite a few years now but, as with most of Oakgrove's models, that's because the company tends to get things right first time around.
This is a manufacturer that never rests on its laurels though. It constantly pushes forward with fresh versions and layouts to offer customers more and more choice, never shying away from bespoke, individual work when the opportunity arises.
At the recent Newbury show PH&HC was particularly impressed with the latest Waverton interior, and pleased to see it out on show again at Stoneleigh so more potential buyers could get the chance to see and enjoy it.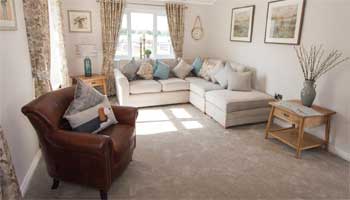 Accommodation
The Waverton is available in a variety of sizes, but we really liked the luxurious 46ft x 20 version that was off to Park Home Life, destined for a central plot on a new development called The Bramleys at Twigworth, in Gloucestershire, priced at an eye-catching £209,950.
External features
Clad in River Rock Canexel with a raised entrance area to one side and slight box bay windows and dark trim, this home really is pleasing on the eye. A range of external finishes are available but we really did like this shade. The entrance is via a French door arrangement under the raised pitch, so it also opens out the dining area, which would be a nice touch at any time of day in clement weather.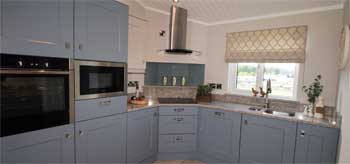 CHECKLIST
Key Features
● Interior oak shaker doors.
● Well-equipped kitchen.
● Vaulted ceilings throughout.
● Beautifully designed bathrooms.
● Useful study/hobby room.
● Feature wall to lounge.
● Inglenook to kitchen corner.
INFO POINT
Oakgrove Lodges & Park Homes is at:
Carrakeel Drive, Maydown Industrial
Estate, Derry BT47 6UQ
T: 02871 861 166
E: info@oakgrovelodges.co.uk
W: www.oakgrovelodges.co.uk


---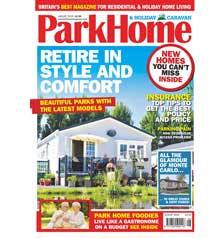 Read the full story in the August 2018 issue of Park Home & Holiday Caravan