Bella Brodie finds out more about Victory Leisure Homes' latest 'wow factor' model…
Adaptable to a variety of potential uses, the Lakewood Lodge from Victory Leisure Homes is a model with impact and the perfect showground model for any park location. This is a model with a chic vibe and plenty of 'wow factor', and it is available in residential specification BS 3632, suitable for occupation at any time of year, or as EN 1647; for seasonal use. So, whoever walks into the Lakewood Lodge with a view to buying it on a park, should find there's an option to suit their intended use.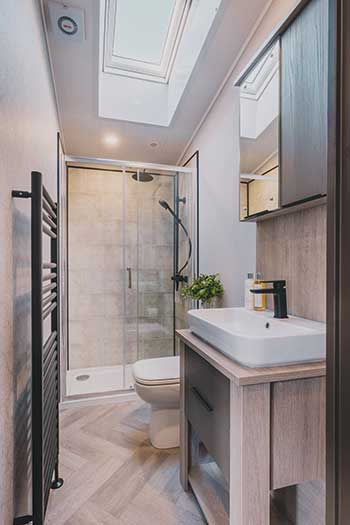 Innovative model
The Lakewood Lodge is the most innovative product in the company's ten-year history, and it was the result of extensive consultation with Victory's customers to create a product with a more robust and domestic feel. For Victory, it has also represented the start of new era, and it certainly makes a bold statement in the design stakes that places a firm mark of intention in the ground signalling exciting times to come.
Victory Leisure Homes is based in Gilberdyke, East Yorkshire. Building more than 1,000 holiday homes each year, the firm is one of the biggest caravan manufacturers in the region, employing more than 200 members of staff. Founded in 2009, Victory Leisure is part of the J.R Rix & Sons group of companies, and has recently seen significant investment in facilities with plans to triple its manufacturing capability and a brand-new showroom at the Gilberdyke headquarters.
EXTERNAL SPECIFICATION
The Lakewood Lodge holiday spec is built in a 42ft x 13 size, and the residential option is 42ft x 13.6, so we're talking a holiday home perfect for single bases here, but aimed at those who want something with style and impact. Externally, the aluminium cladding is in grey, and there's a fully glazed front with French doors perfect for making the most of a view and also a glazed entrance area to the side, which leads into an open and airy entrance lobby.
INTERNAL APPOINTMENT
The design theme is 'modern contemporary', and Victory has definitely succeeded in delivering that domestic, solid feel it was looking for. The black trim and straight lines in the furnishings offer an element of oriental fusion too, delivered so cleanly that each aspect of the design theme blends together in a way that you don't really want to over-analyse; it's best just to stand back and enjoy the effect for its seamless simplicity and class. There's a luxurious and upmarket feel to the Lakewood and there are also some really great features built-in, which make it stand out from the crowd.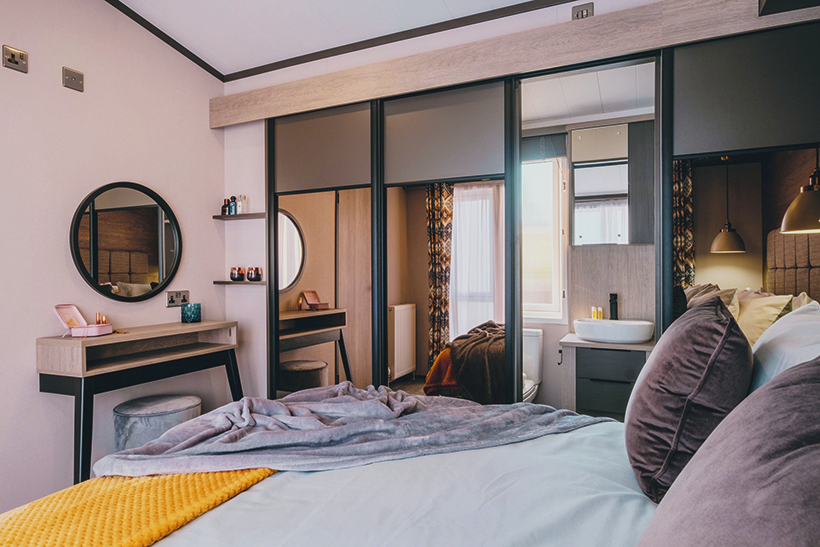 CHECKLIST
Key Features
● Stunning design and luxurious feel
● Large, well-equipped kitchen
● Feature fire and sofa bed in lounge
● Generous glazing elements let plenty of light in
● More storage throughout than most
● Master bedroom with 'hidden' areas
● NoVus technology build values
---
INFO POINT
For further information, please contact Victory at:
T: 01430 471 200
E: sales@victoryleisurehomes.co.uk
W: www.victoryleisurehomes.co.uk
---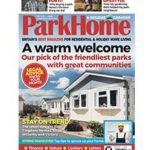 Read the full report in the May 2021 issue of Park Home & Holiday Caravan