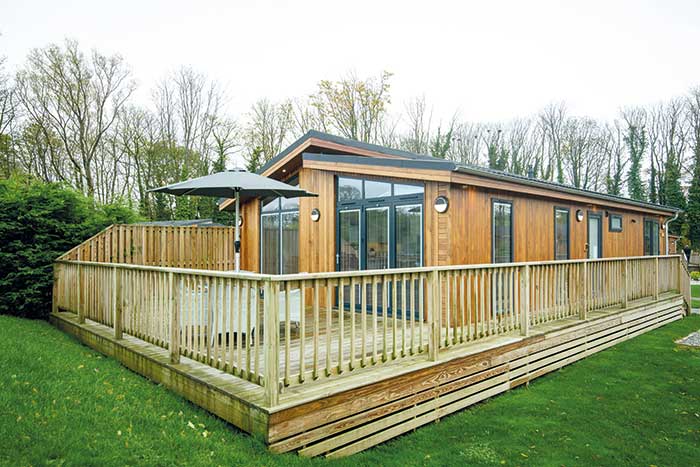 Bella Brodie reports on a sound entry into the marketplace from TFM lodges…

Over the years we've seen quite a few manufacturers establish themselves well in the luxury lodge and park home arena, and we particularly love seeing them settle in and establishing their style and feel. Having recently come across Timber Frame Manufacturers we were keen to have a look at their work, and when we did we were very impressed with what we found.
Their first lodge up for review is the Otter, which is their mid-range luxury lodge, and here we explore a version which is already set on park at Milton Park Luxury Lodges in Gargrave. Here they can be bought for ownership or you can enjoy a short stay in one, so that's a great way of checking them out although the team at TFM will be happy to talk through their bespoke lodge options directly when you're ready. Their portfolio also includes a range of useful outbuildings in lodge style, so gyms, sales offices and spa lodges will also be well within their capability.
PLENTY OF SPACE
The Otter has a foyer leading to an inner hallway giving access to all areas, with two handy full-height storage cupboards. On entry, there's a utility room to the right, and the family bathroom is straight ahead. A large living area incorporates the lounge, dining and kitchen areas, and a bi-fold door to the living space opens out to outdoor space.
There are two double bedrooms in this model and the master not only has a walk-in wardrobe space but also an en-suite shower room with a large walk-in shower.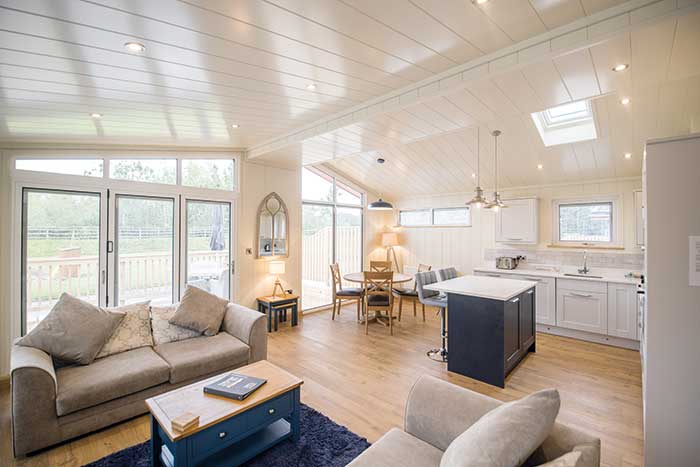 LODGE EXTERIOR
The Otter has a stunning split-level roofline and is finished in Western Red Cedar wood, treated with Osmo oil, which TFM say can double the anticipated lifespan of this type of cladding by a further 60 years if treated every few years. We think it's stunning visually with this choice of frames and external lighting. This is a lodge which will be atmospheric at night, yet well lit enough that you'll be able to see where you're going!
WHAT'S INSIDE
If the Otter is an example oof TFM's quality and styling, then we're seriously impressed. It's not just the quality of the finish, particularly in the joinery, which demonstrates real craftsmanship and care, but there's quite a bit of fine detail built-in which will make it feel really luxurious to the occupant, and very practical for ownership. The depth and variation of textures and tones make this feel both warm and light and bright, and it will be an easy lodge to keep clean – crucial if you're thinking of hiring it out. Add to that mix an interior design theme which would be bound to appeal to all, extensive glazing and vaulted ceilings throughout and natural oak flooring in the living areas, and this has all the elements of a winning lodge.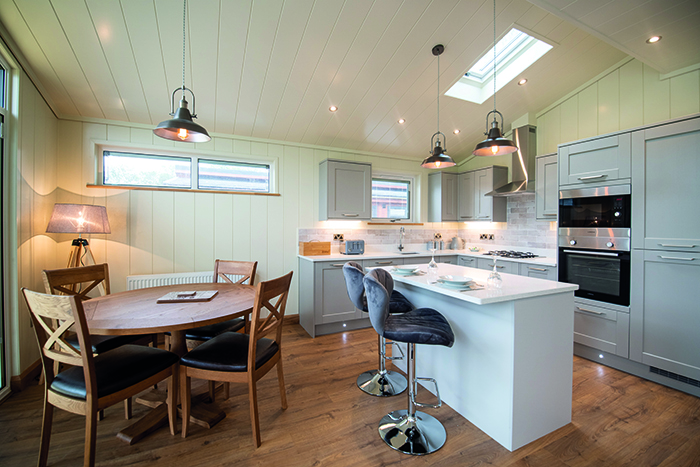 LIVING AREA
Tongue and groove panelling lines the living area, making it light and contemporary but also warm. The front elevation is fully glazed so it lets plenty of light in, and inset ceiling lights are topped up with stylish lamps in the lounge and a drop pendant light and tripod lamp in the dining area. Further pendant lights hang over a kitchen island and breakfast bar.
In the lounge area, there's a beautiful symmetry in the way the furniture is arranged, and a fire could easily be added here if you wanted one. The round dining table seats four, and that is afforded a good view from full-height windows. What's apparent here is the feeling of space, which could be useful for families where more floor space is a requisite part of living, playing and relaxing, without the feeling that you'll be bumping into one another.
TFM offers a choice of kitchens from Howdens, and from the several examples we've seen them use, they're all stunning. The design here makes it feel bigger again, especially as the drainer is an integral part of the worktop. The sink has a Belfast feel but inset and is served by a simple mixer tap. A four-burner gas hob has a brickwork effect splashback and modern, stainless steel extractor fan above. A large oven has a built-in microwave above, and there's also a dishwasher and large fridge-freezer. This really will be a kitchen with a home-away-from-home feel. We did also spot the low-level LED lighting which makes a massive difference in the evenings when you pop to the kettle, or if you need a glass of water in the night.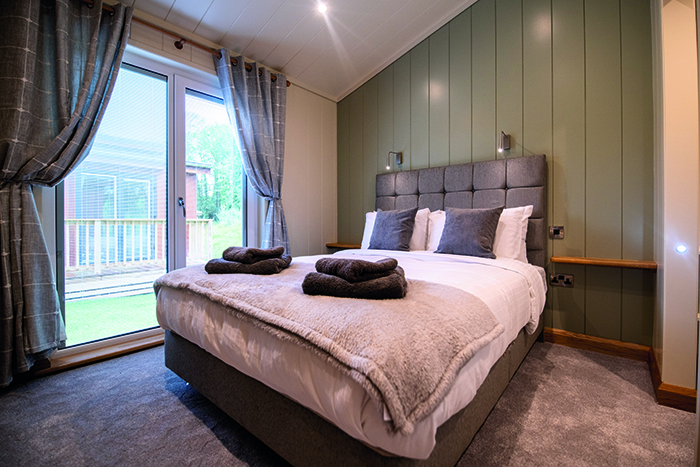 CHECKLIST
Key Features
● Luxurious feel and great build quality
● Interior design themes with universal appeal
● Abundance of storage space built-in
● Well thought-through practical touches
● Well-equipped kitchen and utility
● En suite shower room and walk-in wardrobe
● Built to BS 3632 and with a Gold-Shield Warranty
---
INFO POINT
Timber Frame Manufacturers is at: Cawood House, Asquith Business Park,
Gargrave, North Yorkshire BD23 3SE
T: 01756 699 055
E: tfmlodges@gmail.com
W: www.tfmluxurylodges.co.uk
---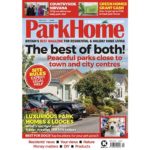 Read the full report in the April 2021 issue of Park Home & Holiday Caravan