With a surprising amount of storage, the Sandringham is a buyer's delight!
Bella Brodie explores this ever-elegant residential home…
Followers of Omar park homes will know that the Sandringham is a much-loved residential park home and one of the mainstays of its range. With a real touch of class, it offers a traditional layout tried and tested to work well, and an elegant exterior. It has recently also received a refreshing new interior uplift to bring it right up-to-date without losing any of its original charm. It was also on display at the recent World of Park and Leisure Homes Show at Ardingly (reviewed on page 53 of this issue).
This beautiful, light, comfortable and traditional park home is now set to continue as a firm favourite, particularly if you love to see the outdoors from the comfort of your home. What's more, it has more built-in storage than most, giving it that extra level of appeal to downsizing buyers.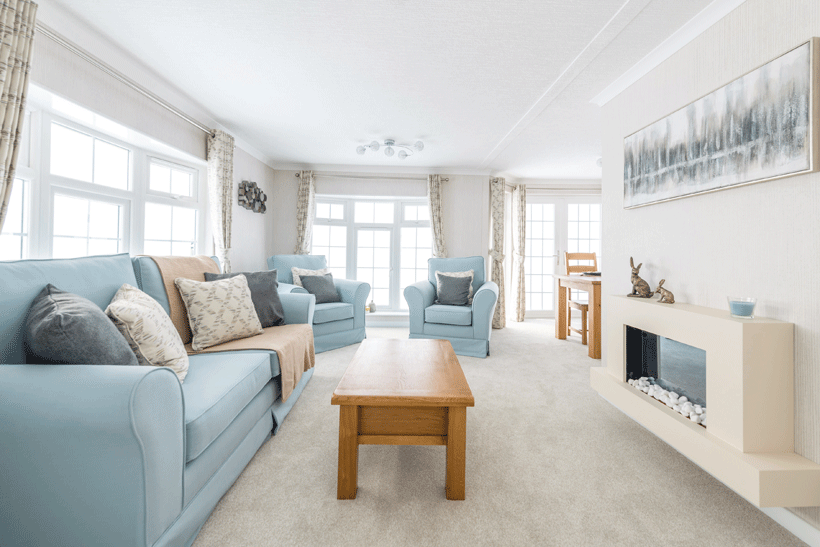 SIZE AND LAYOUT
The 36ft x 20 Sandringham is a well-balanced home any owner would be proud of. The 45ft x 20, as shown here, has a slightly larger footprint which, as a key feature, allows for a walk-in wardrobe in the second bedroom, adds a study and has a larger entrance hall, too.
There are also 50ft x 20 and 40ft x 20 layouts ready to view online but, whatever the plot size you need to work to, you'll find there will be a model to match!
EXTERNAL FEATURES
Large curved windows with Georgian bar elegantly sit either side of the feature front door, set below a large central roof dormer with cladding detail. Feature, full-height, glazed panels and lintel and pilasters then frame the front door itself. Drop-feature step-in bay windows extend out in a bow front to the side of the home incorporating French doors, next to a further drop-bay window, all with Georgian bar. The external render edges are finished with feature corner quoins that complete the look to a very high standard. Even from the outside, the Sandringham has an elegant feel, and massive kerb appeal.
INTERNAL FEATURES
On stepping inside, you immediately get a feeling of space and calm with a large, entrance hall immediately setting the scene that this is a well-planned home with no compromises. There are no dark corners or tight spots – it flows really comfortably throughout and is really light and uplifting. There's a handy cloaks cupboard here, and a further cupboard with slatted shelving. There's quite a lot of storage in the Sandringham and this is just the start!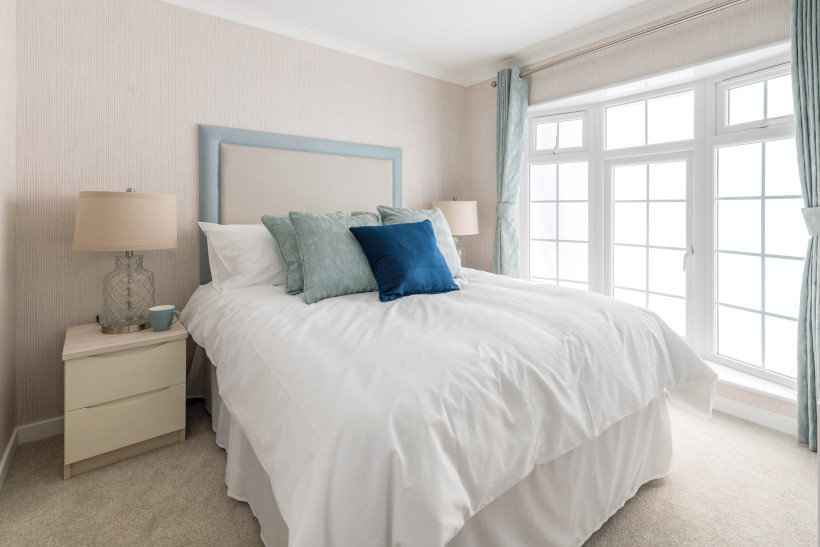 Checklist
Key Features
● Stylish high-quality feel throughout.
● Study, walk-in wardrobes and utility room in selected layouts.
● Two double bedrooms, each with storage space; one with en suite.
● Georgian bar curved bay windows and large bay to front elevation.
● Ultra-stylish, well-equipped kitchen.
● Spacious design with several options to choose from.
Info point
Omar Park and Leisure Homes is at:
Pleszko House, London Road,
Brandon, Suffolk IP27 ONE
T: 01842 810 673
E: sales@omar.co.uk
W: www.omar.co.uk
---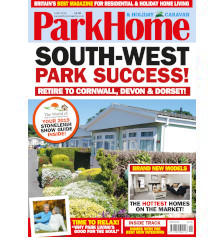 Read the full story in the June 2019 issue of Park Home & Holiday Caravan