Bella Brodie finds out more about Manor Park Homes and one new home, in particular, that's raising the standard across the industry
Manor Park Homes celebrated 30 years this year, and did it in style with two show-stopping homes out on display at the Stoneleigh World of Park & Leisure Homes show.
Both The Pearl Grey and new Monaco showcased their brilliance in the sphere of creating dream homes; the former in the traditional styling they are possibly best known for, and the Monaco, which really pushed the boat out in terms of hi-tec, modern contemporary design.
This is a family owned and led manufacturer, with family values and sumptuous, innovative designs at the heart of their business. Their work is clearly about quality, not quantity, and that shows in their stunning homes. They have a great core range of models but each unit is individual, tailor-made to the customer's requirements, so bespoke, personalised work is never an issue for them, with a skilled manufacturing team back at base passionate about every home they build.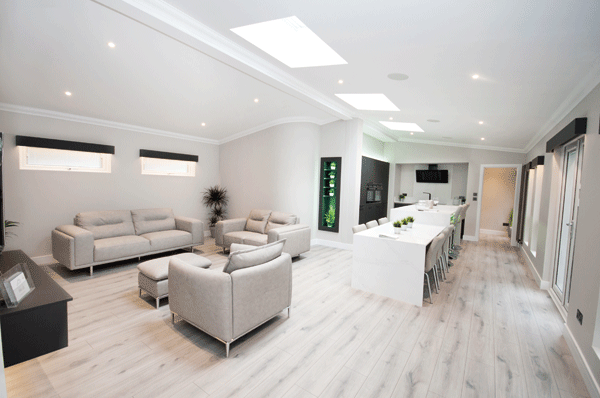 EXPLORING THE MONACO
The Monaco was surely one of the biggest talking points of the show, and there was a constant buzz in the home throughout – hardly surprising given the amount of wow factor it had! Although this model shown was built to a 60 x 22 footprint, it felt much bigger. Manor regularly build models up to 65ft so they are no strangers to the larger layouts, but this model the team designed with the intention of it coming back to their base as a show model, so they really put every bit of their own expertise into it to showcase their talents. That has paid off, and it really does feel incredibly spacious and well-designed. That said, it sold very quickly and more models with bespoke elements incorporated are already in production for other customers, so red-hot were their phones after it was unveiled.
ACCOMMODATION
The accommodation comprises of an entrance area and further inner lobby to the opposite end, incredibly spacious living area incorporating lounge, dining and kitchen zones, and sleeping suites at either end of the home. To one end there's a double bedroom, family bathroom and innovative children's bedroom, and to the other is the utility area to the front of the home and master bedroom suite to the rear. The utility room has a separate WC beyond, and the sumptuous master has a walk-through wardrobe area leading to an en-suite bath and wet room.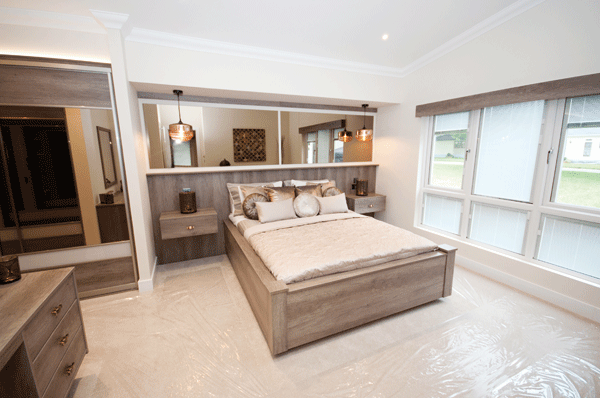 INFO POINT
Manor Park Homes Ltd is at:
Furnace Lane, Finedon Sidings, Finedon,
Northamptonshire, NN9 5NY
T: 01536 726009
E: sales@manormail.co.uk
W: www.manor-park-homes.com
---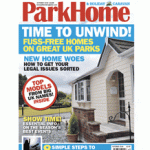 Read the full story in the October 2018 issue of Park Home & Holiday Caravan