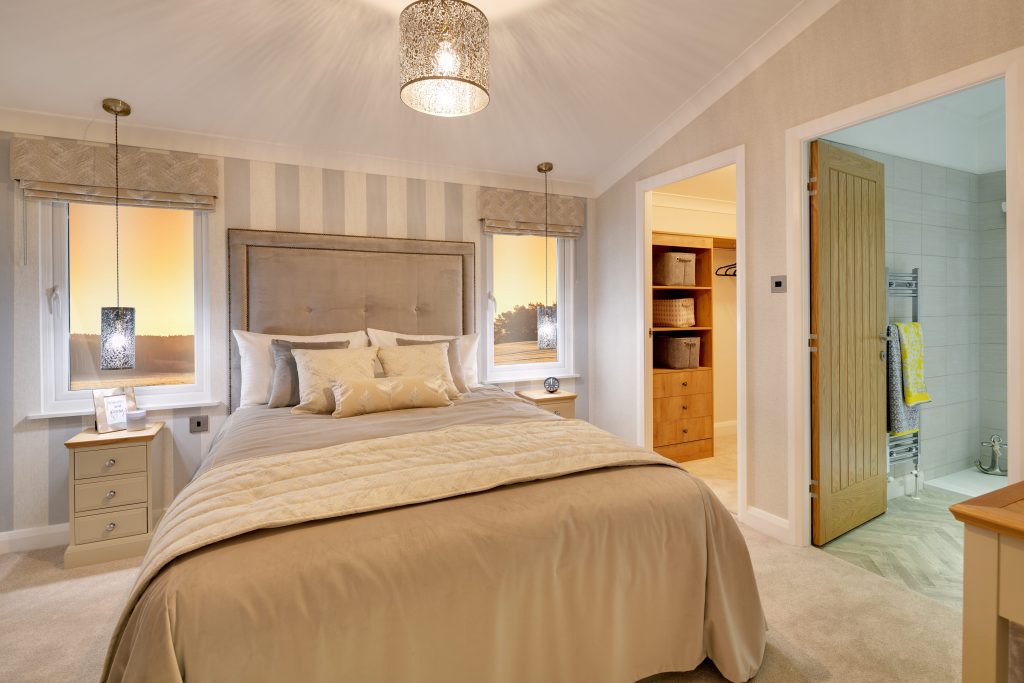 Long known for its holiday home and lodge manufacturing, Willerby has revealed its new business endeavour, as it launches into the residential park home and customised luxury lodge markets.
The move into the residential market is the result of extensive research into the sector, both from a consumer and park owner viewpoint, and Willerby is confident that it will bring exceptional innovation and manufacturing expertise into the sector. 'Park Homes by Willerby' is a true lifestyle brand that puts people first. Driven by the needs of the consumer, Willerby park homes aim to provide a low maintenance, stress-free home that has been tailored to individual needs.
Willerby is launching with a collection of three models named the Hazlewood, Charnwood and Delamere. Further park home and customised luxury lodges are already in development, giving consumers a very comprehensive range to choose from.
All Park Homes by Willerby are designed to meet the unique consumer's requirements, with a wide choice of kitchens, including the option to specify brand leader Magnet. They are built to exceed BS3632 residential standards, complete with high quality double glazed inset windows. They will also have uniquely robust walls thanks to the industry-first Oslo Wall System™, which enables the homeowner to hang heavy items wherever they like, without additional strengthening. The Oslo Wall System™ also provides superior sound proofing, a nicer finish and excellent energy efficiency.
The park homes will be manufactured at Willerby's newly designed, bespoke production facility in Hull. A team of established product specialists are joined by dedicated design engineers, who will assist in all aspects of consumer enquiries. The consumer can take advantage of being supported by the largest service department in the industry.
Willerby's purpose-built showground in Hull, will host a number of park homes to view, as well as a design suite to enable consumers to be as hands-on as possible in the design of their new home.
The launch range of three models will also be taken on the road to numerous trade and consumer shows this spring/summer, including The Southern Motorhome Show in May (Newbury), The World of Park & Leisure Homes Show in June (Stoneleigh Park), and Gardeners' World Live in June (NEC).
Peter Munk, Willerby CEO, said: "The residential park home market is a natural and very exciting addition to our current business, already producing in excess of 8,000 holiday homes per year and employing more than 1,000 people. We have a highly skilled team working on Park Homes by Willerby and are well placed to meet the needs of the consumer and park owners. Willerby has recently won a number of awards, which is testament to our forward-thinking approach."
Each model from 'Park Homes by Willerby' will come with the GoldShield warranty.
To find out more and get in touch, visit www.willerby.com/parkhomes or email parkhomes@willerby.com