Does posting your holiday photos on social media while you are away invalidate your household insurance? Parksure's Matt Cass explores this intriguing issue…
Great holiday, great photo, great time… But did you know that posting your holiday photos while away not only tells friends and family you're having a great time, it also advertises the fact that your house is empty to burglars – especially as social media posts now include your location and when you posted the photo. 'So what?' you might say. 'I'm insured!' But are you?
INSULT TO INJURY
Did you know that some insurers may have an exclusion stating that if you post photos advertising the fact that you are on holiday, you may not be covered if your house gets burgled? Insurers are increasingly looking adversely at claims made by customers who advertise their holidays on social media platforms like Facebook, Twitter or Instagram. The industry is so concerned that the Financial Ombudsman (FOS), The Association of British Insurers (ABI), and even the police have issued warnings about this. Even if your insurer does not have a specific social media exclusion, it will have a general condition often called a 'duty of care' or 'reasonable care' clause that states that you must take all reasonable precautions to try and prevent a claim. Telling the Twittersphere you are on holiday is like placing an advert on your front lawn stating your house is empty. You just wouldn't do it, would you? Yet every day people post that they are off on holiday – some even post the flights they are on! From your flight number, a burglar can work out when you are due to return and even if you are delayed! You are not alone: some celebrities have returned to a ransacked house after posting about being away, too!
NOT BLACK AND WHITE
It's true that there is no black and white definition of whether posting on social media should be classed as a breach of the general conditions of 'duty of care' or 'reasonable care'. Insurance companies vary in how they deal with claims of this nature – many will actually take an objective view of whether you have breached this clause or not – but why take the chance? Is it really that important to tell your friends and family, most of whom will know you are on holiday anyway? Is it worth that much to show off to your friends or workmates that you're sunning yourself or skiing while they're struggling at work? It's just not worth taking the chance.
---
INFO POINT
Give Parksure a call today on freephone number 0800 731 9583 and one of Matt's friendly and knowledgeable team will be happy to provide you with a no obligation quotation for cover and peace of mind. Email mail@parksure.com
or visit the company's website at www.parksureinsurance.co.uk.
---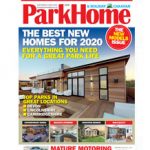 Read more in the New Models 2020 issue of Park Home & Holiday Caravan