Whether you are thinking of buying a new or pre-owned fully residential park home or you own a site, it is important to consider the financial security that insurance offers. Park homes law is regulated by the Mobile Homes Act 1983 (as amended). In this article, Manjit Rai of the Leasehold Advisory Service (LEASE) and Paul Baker of Paul Baker Insurance Services (PBIS) look at the legal responsibilities of the site owner and park home owner under the 'Act', the facts about insurance and how this works in practice…
Legal responsibility of a park home owner
Under paragraph 21 of the implied terms to the Mobile Homes Act 1983, a park home owner is responsible for keeping the mobile home in a sound state of repair. This will include maintaining in a clean and tidy condition the outside of the mobile home and the pitch, including all fences and outbuildings belonging to, or enjoyed with it and the mobile home.
To avoid any unforeseen costs and repairs, it is prudent for the home owner to insure the park home and its contents.
Legal responsibility of the site owner
Under paragraph 22 of the Act, the site owner is legally responsible for the site, including services supplied to the home and for the concrete base of the home. It would be a requirement of the site licence that the site owner has public liability insurance.
Naturally, park home owners would like to know what they are spending their money on and what benefits they will receive in return. Below are some facts about insurance.
Park home insurance
Park home insurance is specialist insurance designed for park homes. The materials used in the construction of a park home are different to a bricks a mortar property being essentially wood. Specialist insurance is recommended for park homes as a standard home insurance policy for traditionally built properties would not normally cover park homes. Insurance provides financial protection for the home owner for the home and can also provide protection for the contents in the home.
The benefits of insuring a park home
Generally, the home and contents would be protected against most types of loss or damage on a replacement as new basis. It is advisable to discuss any specific needs with the insurance provider to confirm your personal insurance requirements for the home, its contents and/or possessions.
It is useful to note that additional cover can also be arranged for items such as: home emergency assistance, legal advice and expenses and personal possessions away from the home.
Insurance is extremely important in protecting one's financial position – after all, the home is likely to be the most valued and valuable possession. Manjit and Paul have explored some of the most common questions that arise…
I am thinking of buying a new park home, it has a warranty. What does this mean? Will I still need to obtain insurance?
Most if not all new homes come with a warranty, essentially the warranty is designed to cover faults in the construction of the home during the build process and faulty materials. Park Home Insurance is designed to cover loss or damage to the home caused by certain specified perils such as fire, storm, flood, theft and the escape of water. There is therefore no duplication in the benefits provided by a warranty and by park home insurance.
If it is not a legal requirement to insure my park home why should I insure it?
Whilst it is not a legal requirement to insurance your home it is quite likely to be a requirement of the park rules and park owners can ask for evidence of insurance each year although few do. It clearly makes good sense to protect your most valued and valuable asset from loss or damage, imagine if the home was destroyed by fire for example, unlikely but these things do happen, you could well end up being homeless unless you have sufficient funds to purchase a replacement home. And if there is a loan secured against the home it may well be a requirement of the loan that the property is insured.
What would a standard park home insurance policy cover?
The cover and benefits are wide ranging, essentially the policy is designed to replace your home and contents as new in the event of a total loss following a fire for example, this would include the associated costs of site clearance, re-siting and delivery, additions such as skirtings and outbuildings such as sheds. It will also cover the cost or repair or replacement following damage caused by certain specific perils such as fire, storm, flood, theft, the escape of water, malicious damage, impact by road vehicles, falling trees/branches and accidental damage. Policies will also include a Property Owners' Liability cover and a variety of additional covers may also be included such as legal advice and expenses, home emergency assistance and personal possessions away from the home.
---
INFO POINT
Manjit Rai is a Legal Adviser and Park Homes specialist with LEASE. The Leasehold Advisory Service (LEASE) provides free advice on residential park home matters. If you have any questions regarding the information in this article, contact LEASE on
020 7832 2525 or email: info@lease-advice.org.
Paul Baker is owner and managing director at Paul Baker Insurance Services (PBIS). Call 01242 505840 or enquiries@pbinsurance.co.uk for more information.
Please note that the information provided in this article serves as a useful introduction on residential park homes. Please note that this is not intended to be a comprehensive guide. If in doubt, seek specific advice from a specialist solicitor or Direct Public Access barrister. This article is accurate as at 22 November 2019.
---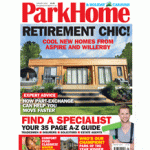 Read the full story in the January 2020 issue of Park Home & Holiday Caravan