Park home insurance is something we rarely think about, but it's important to make sure your mobile home or holiday home is properly covered, hopefully without paying over the odds. Here are some tips to help you find the best insurance…
It's important to make sure you have the best cover for your park home and taking a little time to check the market to see if you have the best cover is a worthwhile exercise. The threats to parks homes are similar to those facing brick-built homes, but being pre-fabricated 'mobile' structures, they also have their own unique problems. Parks are also unique communities, usually with a much lesser risk of things like theft than in the outside community, which should also make for cheaper insurance premiums…
1 Research the market
Use the time when your renewal comes through as a trigger to check to see if you have the best deal. Insurance deals and prices can vary greatly, so by shopping around, perhaps on the internet, you may be able to get a better level of cover, or perhaps save money on your existing level of either buildings or contents insurance. Another tip, and one which I always try, is to tell your existing insurer that you can get a better deal elsewhere, for the same level of cover. More often than not they will lower their own price to keep your business. With a park home or holiday caravan, it's always best to use one of the specialist insurers, rather than using a general home insurance provider, as they will better understand the market and will make sure your home is properly covered.
2 Unusual risks
Designed to offer lovely river or seaside views, some homes are in areas liable to flooding; in this case, it may be worth taking steps to protect your home, to reduce your premium. In extreme cases, you can even put specially-designed air-filled containers under your home, so it rises off the ground during a flood. However, talk to your insurer before taking such extreme steps, to make sure it gives you a worthwhile saving. If you are in an area liable to flooding, your insurer will already be aware of this, but different companies have different attitudes, so it may be worth discussing it with several providers, so see which is most helpful.
3 Are unique valuables covered?
If you have individual items of high value in your home, it may be best to have these separately listed, perhaps even photographing them, when you take out home contents insurance. It may even be worth thinking of 'new for old' cover on items that would cost a lot more to replace brand new, if they were damaged or stolen.
4 Stay or go?
Use your experience to see if it is worth staying with your broker. If you get a really good level of service, and are confident that any claim will be quickly and properly dealt with, then it can be be worth staying with an insurer that is a little more expensive.
5 Are any home upgrades covered?
If you have improved your park home, perhaps by fitting a new kitchen or even a conservatory, make sure that these are properly covered by the level of your home insurance policy.
---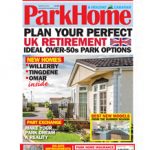 As featured in the August 2019 issue of Park Home & Holiday Caravan