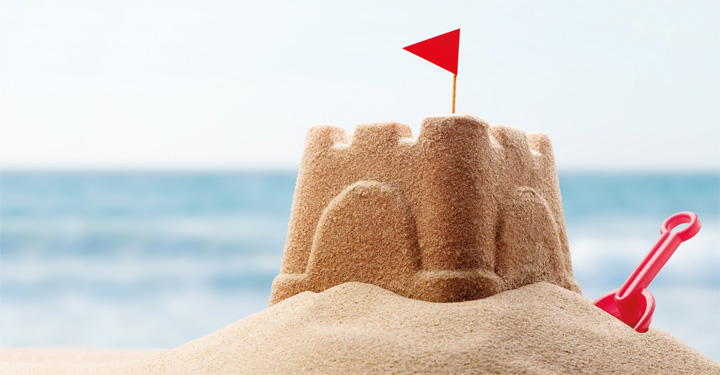 Specialist insurance broker Parksure is now offering £500,000-worth of cover! We find out more…
An Englishman's home is his castle, as the saying goes. So why isn't it insured like one? Specialist park and holiday home insurance broker Parksure knows you consider your home to be your castle and aims to treat it accordingly.
That's why the Gloucestershire-based firm has increased the sums it insures to an even higher level. Parksure can now offer block sums insured of £500,000 for the home – that's half a million sums insured for the building and that's across all three of the products it offers.
Half a million sums insured for your park home/residential home, holiday lodge or static caravan. That's more than enough to replace a castle or at least the park home/holiday home equivalent!
Parksure has also increased its block sums insured of £50,000 for the contents under its residential park home insurance.
COMPETITIVE RATES
Parksure has also done this without increasing its rates. So, not only do you get the palace equivalent of insurance cover, it's also at Parksure's already incredibly competitive rates.
Parksure's director Matt Cass explained: 'If you want what we consider to be the best cover on the market at a competitive premium then you should give us a ring for a free no obligation quotation.
'One of the other reasons for a block sum Insurance policy is that some of our clients are unsure how much cover they actually need. With £500,000 buildings cover, you don't have to worry.
'Your Home is your castle, so why would you settle for anything other than the very best cover you can get? Why would you risk it?'
MAJOR INCIDENT
If a major incident such as a flood or fire happened to your home, it's likely you would have to go into temporary accommodation while the claim was sorted out.
Matt added: 'Imagine the stress and hassle involved if you were with a cut-price insurer and had to argue about the cost to replace your home with a brand new one. 'Imagine what would happen if you were under-insured? You might think that is the insurer's problem but it's not; the emphasis is always on you to check that your cover meets your needs, so if you are under-insured you could find yourself without sufficient cover to replace your home and at the worst possible time, when you've suffered a loss!'
'Why bother with all that when you can insure with our new £500,000 policy? That is what insurance is there for anyway – to take the worry away!'
INCREASE IN COVER
This increase in cover gives customers additional peace of mind that, should the worst happen, their home will be replaced with a new, like-for-like style of property and, as the cover is underwritten by Ecclesiastical Insurance, customers should gain even more confidence as that company's claims satisfaction rate is 99 per cent and it is a specialist in this area alongside, Parksure. Give Parksure a call for a free no obligation quotation today!
INFO POINT
Give Parksure a call today on Freephone number 0800 731 9583 and the company will provide you with a no obligation quotation for peace of mind.
T: 0800 731 9583 (freephone)
E: mail@parksure.com
W: www.parksureinsurance.co.uk