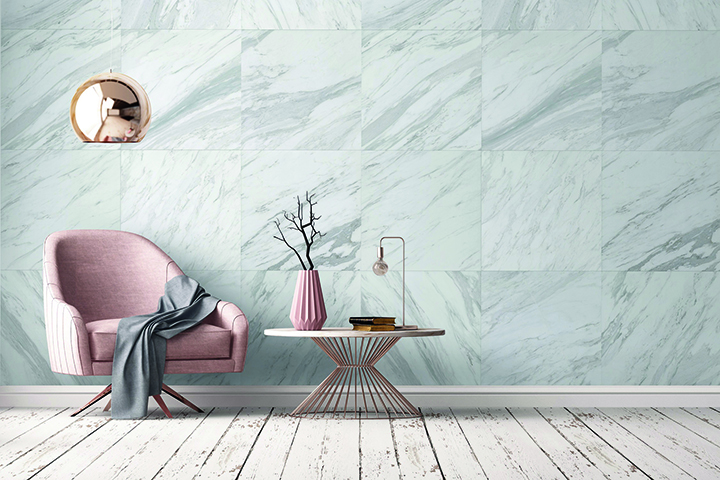 If you're thinking of updating the bathroom in your holiday caravan, specialist company Marbrex, a designer and supplier of innovative wall and ceiling panels, has just announced the addition of five new designs to its bathroom panel range.
The brand-new designs include the sophisticated 'Manhattan' with its feather-like grey vein and matt white marble patterning and sleek finish. With a similar marble appearance, the 'Kensington' square and 'Oslo' hexagonal tile designs bring an added twist to the classic marble look.
Suited for use in bathrooms, toilets and shower rooms, the lightweight design of Marbrex panels means they can be installed quickly and easily, and can be applied directly to clean unprepared walls, saving both time and money. Plus, the panels are extremely low maintenance, requiring only a wipe with a soft cloth or sponge and a rinse with water to keep them clean.  The fluted construction of the panels also helps to reduce condensation which, when combined with the absence of grout that could attract mould, creates a clean, hygienic environment.
---
For more information, and to see all the new wall coverings, visit: www.marbrexpanels.co.uk