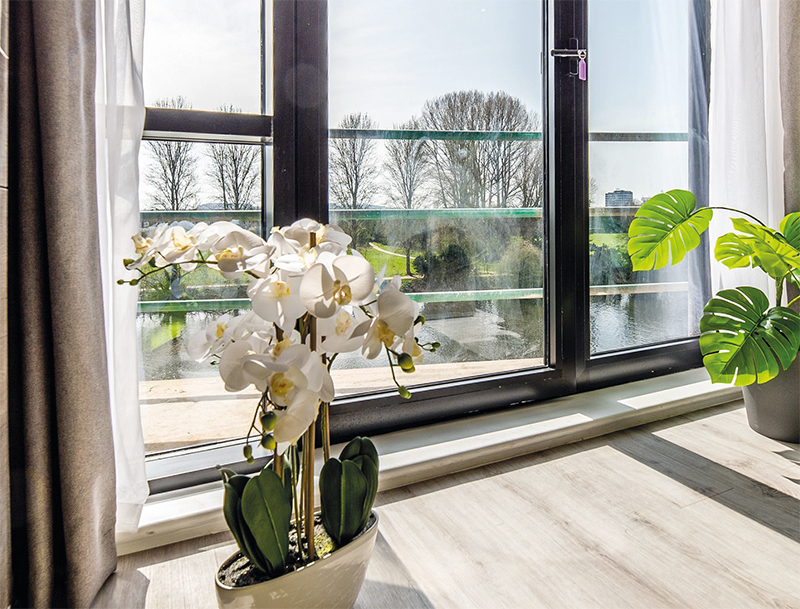 For those looking to freshen up their homes and perfect the 'show home look' this year, property experts at FHP Waterside Living have provided style tips and inspiration to get your interior design juices flowing…
Whether you're a park home owner, holiday lodge or caravan owner, or want to spruce up your property to sublet or sell, these tips will give you inspiration and ideas for injecting vibrancy into your interior.
It's not unusual to walk into a show home and wish your own could look just as pristine and sleek – with the right number of accessories, high-end appliances and a clear design theme running throughout that works to enhance the property, a show home look can be achieved.
'Not too tricky'
David Hargreaves, managing director of FHP Living, said: 'Achieving the show home look in your own property is not as difficult as you may think – with some careful planning and a few clever design choices, you can transform a single room or your entire home into a space with a sleek, luxurious feel.
'As selling agents for a number of new, luxury waterside homes, we are well-versed in styling and dressing properties in their best possible light, to give potential buyers a sense of what each home offers.
'It's often the case that we walk into a show home and instantly ask ourselves why our own home can't look like this – but it is possible with some direction, advice and a few interior changes. Taking inspiration from examples that have achieved the look you're after is the first step in upgrading your living space.
'That's why we've created this list of style tips to consider when upgrading your home to get that Insta-ready look.'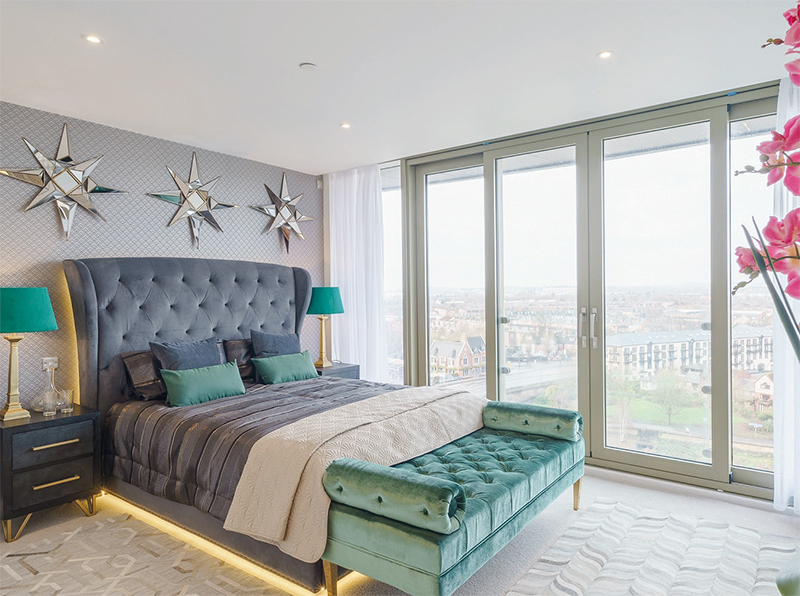 Start with a mood board
An ideal place to start when upgrading your park home, lodge or caravan is with the creation of a mood board. There is so much interior design-focused content available online to stoke your creativity, and platforms such as Instagram, Pinterest and Houzz are full of chic and stylish ideas for the home, so do some research, and take your favourite ideas. Think textures, fabrics, colours and accessories when browsing through – an expertly designed show home will include a variety of different textures, have a consistent colour scheme running through and practical yet fashionable furnishings, all accentuated by a few choice ornaments, lighting and accessories to complete the look.
Think neutral tones, but don't be afraid to be bold
To create a clean and bright show home feel in a living space, choose a neutral colour scheme for the walls and ceiling.  White, grey, cream and taupe work well on their own or in combination. These colours reflect natural light in rooms and keep areas looking and feeling bright. They are also considered to be 'safe' colours if you're planning to sell your home, as potential buyers won't be put off by bright, garish or dark colours that limit their ability to see themselves living there. Having a feature wall, such as a section of wallpaper, bold artwork prints or an interesting piece of wall art (a good opportunity to incorporate a different texture) – are great ways to add your own personality into a room.
Colour coordination
Embellishing a room with a neutral colour palette, and choosing a few select accessories in an accent colour, can knit together the design of the whole space.
This can be muted tones of paler shades, or if you're feeling bold, something brighter such as a mustard yellow, rich green or royal blue can really add a splash of style. Be wary of choosing too many colours for a room – this can start to make the space appear cluttered without a real design direction running throughout the space. If in doubt, keep it simple!
Natural light
Letting natural light stream into your property makes a huge difference to the overall look – and is hugely beneficial to your wellbeing and productivity.
Where possible, make the most of windows in your home and don't block off too much light with heavy, thick curtains or blinds. The presence of spring and the arrival of summer is the ideal time to make the most of lighter mornings and evenings – and if your budget allows, then upgrading your home with bi-fold or patio doors can make a room feel bigger and brighter. New doors are a modern addition to the home that adds value, so these can be a worthwhile investment.
Symmetry
An industry secret in the world of interior design is the use of symmetry – it can make a space feel clean and balanced, with smart, smooth edges and lines.
The human brain typically loves and responds well to symmetry, which is why it is so often present in architecture and design. It can help to promote a sense of balance and calm, perfect for making your home an attractive and desirable place to be. Bookend your bed or sofa with matching side tables, lamps and accessories – and balance your dining room table with candles, a centrepiece or matching serving mats. When accessorising your surfaces with ornaments, it's always good to decorate in threes so you have left, right and centrepiece trinkets.
Finishing the look
To complete the look, fresh or dried flowers and houseplants are the ideal way to add a natural element to your home – providing texture and beauty. As a big trend for 2021, dried flowers are a low-maintenance way to introduce plants into your home – they last all year and continue to provide aesthetic value. Choose from large sweeping fan palms, pampas grass, fragrant lavender, dainty gypsophila or herbal eucalyptus, among thousands of other kinds, to finish off your home with a rustic and delicate alternative to buying fresh flowers. Houseplants have enjoyed a massive resurgence in popularity in recent years and can inject life and greenery into your park home, lodge or caravan, adding a dash of colour and improving overall ambience. Plants also freshen the air and are known to remove toxins from the atmosphere.
---
Find out more
Based in Nottingham, FHP is the selling agent for several luxury waterside residential schemes in Nottinghamshire. For more information, please visit www.fhpliving.co.uk.