Spring is a time when many of us think about updating our homes, with perhaps even more of us wanting a change this year, after spending so much time locked-up inside. Park home renovation specialists can help you to totally transform your home, adding value and improving your day-to-day life, so why not get them round to discuss your needs and give you a quote?
Are you ashamed to let the neighbours into your rather dated kitchen? Would you love to change your washroom's old bathtub for a large walk-in shower cubicle? Does your bedroom need more wardrobes and storage space? Well, these things aren't going to change themselves, so why not think about getting the specialists round to quote for renovating your home?
With their unique type of construction, park homes are different to traditional bricks-and-mortar homes, so it pays to get one of the numerous park home renovations specialists in to make any changes to your home.
They will know how to do the best job and, in most cases, will be the same price if not cheaper than your average builder. Choosing a specialist could be particularly important if you want to extend your park home, perhaps adding a new porch or conservatory, since the strict rules governing park homes mean that any extension has to be 'mobile' and tied to your home's chassis, rather than just built directly onto the ground.
A non-specialist company might not understand this, or have the knowledge and ability to carry out such work.
Likewise, the plumbing and heating systems can be different in park homes, using LPG gas instead of mains gas for instance, plus it's important to insulate any pipework that may run under your park home, to stop it freezing up in winter. These are all things that a park home renovation specialist will be aware of.
What will it cost?
Of course, the cost of any renovation work will depend on the extent of work needed, plus the quality of fittings you want to use. Just having some of your home's rooms painted and decorated could easily cost less than £1,000. If you want to replace your bath tub with a walk-in shower you might be talking about a couple of thousand pounds, due to all the plumbing and re-tiling that will be needed. A new kitchen can cost anything you want, from a few thousands for renovating your existing kitchen, perhaps with new cupboard doors and wall tiles, to tens of thousands if you want to really splash out!
Certainly, you've nothing to lose by getting a few quotes, plus the specialists that come round to check out your home may even be able to suggest changes you hadn't thought about.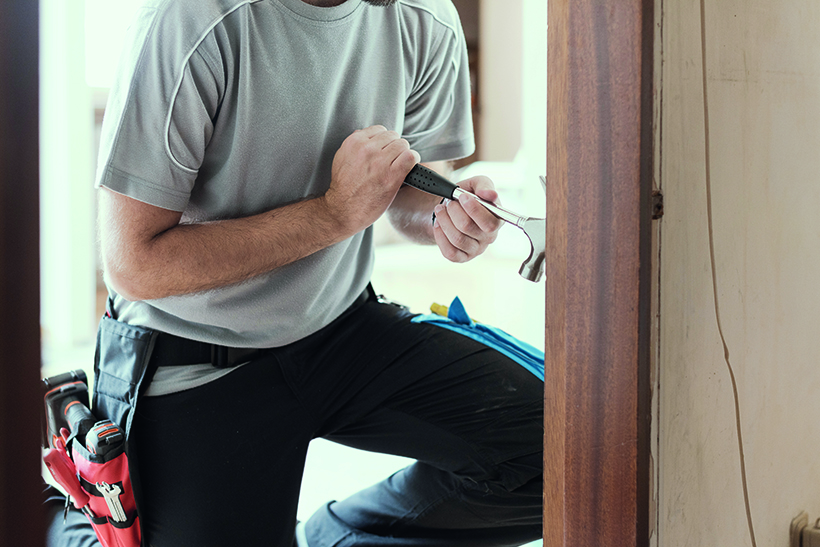 5 top home renovation tips
1) Fit the correct doors and windows
Park homes should be fitted with doors and windows with what's called an 'odd leg' type of frame. This overlaps the wallboard to create a good seal, unlike the doors on bricks-and-mortar homes which just have to fit into the hole.
2) Consider your fire escape
If you are changing the layout in your park home, or adding extensions, it's important to think about your escape routes in the event of a fire. A specialist contractor should know all about the regulations regarding this.
3) Stay legal
If you are making significant changes to your home, it's important that you stay legal, ensuring your home does not break the legal requirements around park homes, such as remaining mobile. For instance, an extension normally has to be tied to the home's chassis, rather than fixed to the ground, so that the home technically remains mobile. Again, a specialist should know how to avoid all the pitfalls here, plus it may be worth discussing any changes with your park owner before starting work.
4) Chat to your neighbours
If your neighbours have recently had renovation work done to their park home, ask them how this went and if they would recommend the contractor they used. In addition, magazines like this one usually carry advertisements from specialist park home renovation companies, so it may be worth calling one of them round to quote for the work. Many of them travel all over the UK.
5) Look for guarantees
A professional renovation company should guarantee their work for a period of time after its completion, coming back to make any changes if necessary. Ask about this when getting people round to quote for the work.
---