Is your home looking a little tired inside? We take a look at a company which can help, PCB Improvements…
If your home is second-hand, or 'pre-loved' as they are also referred to now, you may want to update it from time to time to make practical changes or simply to treat yourself to a new kitchen, bathroom, or refresh of a room. You may need new wardrobes fitted, change the way units are configured or perhaps even add air conditioning if you feel you need it in the warmer months. You may even be looking at buying a second-hand park home and need a quote to give it a thorough update throughout to make it look like new.
SPECIALIST HELP
But where do you go to for help with that? PCB Improvements are well respected in the mobile home refurbishment world, and will be well placed to quote you wherever you are in the UK and whatever the size of the job, rather than going to someone inexperienced in park homes and their little quirks. The fact that they're specialists doesn't mean that they charge more though, and they will be able to give you an even lower quote if you give them plenty of notice so they can fit you in while working in your area.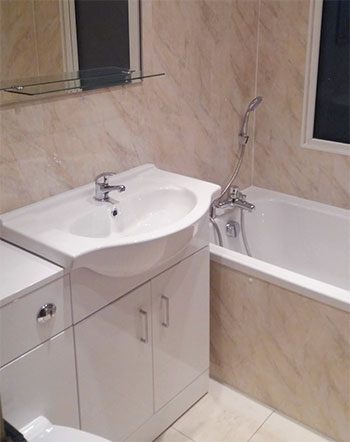 WELL RESPECTED
A family business led by Peter Bale and based in Northamptonshire, PCB Improvements have served the industry for over 25 years building up a great reputation for the quality of workmanship – so much so that they are even recommended by other refurbishment companies focusing on external work for their internal re-fits, local authorities and insurers too.
HAPPY CUSTOMERS
As qualified electricians and carpenters, they have the specialist expertise and knowledge to ensure a good result for their customers and that is as important to them as it is to the customer. Peter explained: 'When working on a home we'll often end up quoting for the occupant's friends and neighbours and that's gives us a lot of job satisfaction. It's a great feeling to work on a job which completely transforms the feel of a home, and then for others to want something similar.'
He added: 'We see a lot of work done badly and are occasionally called in to correct it, and that's usually down to trying to cut corners or not understanding the construction of park homes, so it does pay to choose wisely to start with. It also pays not to let your home get too dated as it can lose value – if you ever need to sell it, an appealing kitchen and bathroom are key elements buyers will look for.
'Quite often it's less costly than owners think to upgrade, yet it can add immediate value so there's nothing lost. The way I see it is that you might as well be enjoying the benefit.'
---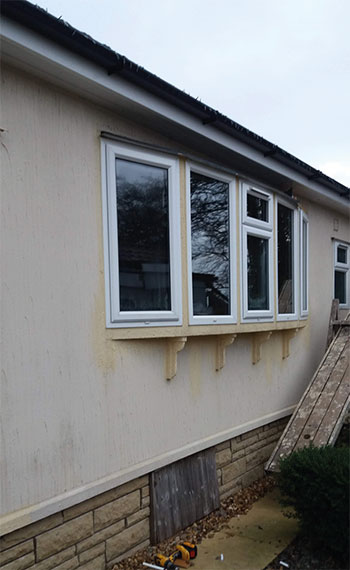 INFO POINT
PCB Improvements' services include:
● Internal refurbishment
● External refurbishment and roof repairs
● Replacement uPVC windows and doors
● Repairs and redecoration
● Porches and extensions
To find out more and request a FREE no-obligation quote call PCB on 01536 710 259, email pcb.improvements@gmail or visit www.pcbimprovements.com