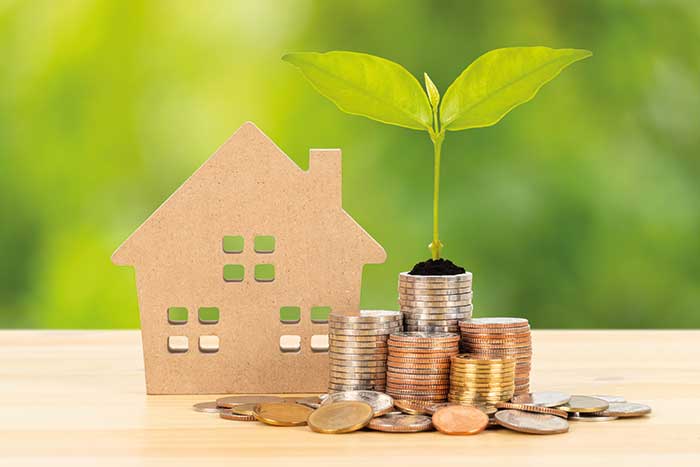 You could get the double benefit of a warmer home and cheaper energy bills with a Green Homes Grant. 
Not only will you be warmer and save money, but installing energy efficient home improvements also cuts emissions, which helps the environment, making it a winner all round.
The Green Home Grant comes in the form of a voucher from the government with a value up to £5,000* that covers up to two-thirds of the cost of energy efficiency and low carbon heat improvements to your home. There are various changes you could make to your home from insulation to installing low-carbon heating in order to lower the amount of carbon dioxide your home produces.
It's advisable to get advice before making any final decisions about the changes you're going to make though. This could be from your property's Energy Performance Certificate or from a retrofit assessor, but any cost incurred from seeking advice is not part of the grant.
ARE YOU ELIGIBLE?
This scheme is only available to home owners and residential landlords in England, but funding could be available from an alternative scheme if your property is located in Wales, Scotland or Northern Ireland. Newly built homes that have not previously been occupied are not eligible for the grant either.
So, you may be eligible if you live in England and own your own home (including long-leaseholders and shared ownership); own your own park home on a residential site (including Gypsy and Traveller sites) or you're a residential landlord in the private or social rented sector (including local authorities and housing associations).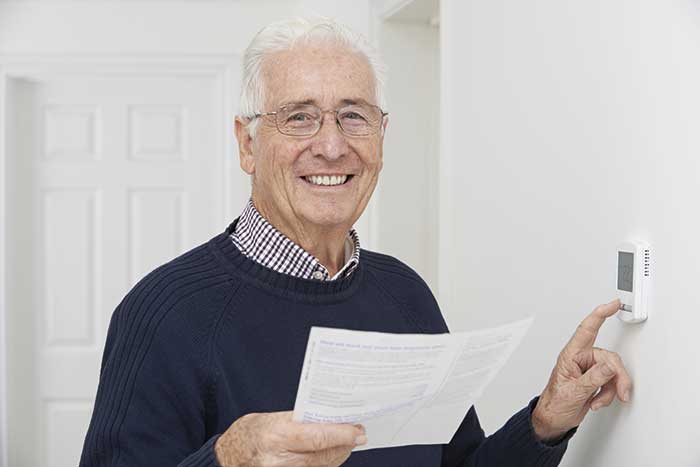 WHAT'S COVERED?
To avoid any unnecessary expenditure it's vital that you know what improvements the voucher covers and any required criteria. For example, at least one primary measure must be installed (there are 'primary' and 'secondary' measures).
Primary Measures: The following insulation measures are covered by the voucher:
● solid wall insulation (internal or external)
● cavity wall insulation
● under-floor insulation (solid floor, suspended floor)
● loft insulation
● flat roof insulation
● pitched roof insulation
● room in roof insulation
● insulating a park home
The following low carbon heating measures are covered by the voucher:
● air source heat pump
● ground source heat pump
● solar thermal (liquid filled flat plate or evacuated tube collector)
● biomass boiler
● hybrid heat pump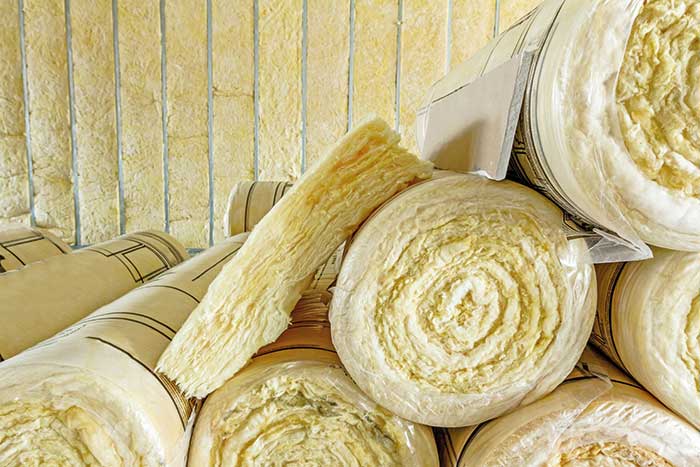 Secondary measures: By installing at least one of the primary measures, the grant can also be used to help cover the cost of any of these secondary measures, but the amount of money you receive for secondary measures can't exceed what you get for primary measures. It's also important to note that the primary measure must be installed and redeemed before you can redeem vouchers for secondary measures.
The following window and door measures are covered by the voucher:
● draught proofing
● double or triple glazing (where replacing single glazing)
● secondary glazing (in addition to single glazing)
● energy efficient replacement doors (replacing single glazed or solid doors installed before 2002)
The following heating control and insulation measures are covered by the voucher:
● hot water tank thermostat
● hot water tank insulation
● heating controls (such as, appliance thermostats, smart heating controls, zone controls, intelligent delayed start thermostat, thermostatic radiator valves)
GETTING STARTED
If a warmer home and lower bills sounds inviting you simply need to check your eligibility, find out what improvements would work for your home, find a certified installer(s) and then apply for the voucher. Any work on your home must be completed by a TrustMark-registered installer who is also registered for the scheme and can't be carried out by you, a member of your household or your immediate family. You will need to provide a copy of the quote from a registered installer when you apply for the grant.
You can use more than one installer to install different measures, but you only need to complete one application form. However, you will need to provide a separate quote for each measure.
Take note, however, that vouchers will be valid for three months from the date they are issued or until 31 March 2022 (whichever is earlier).
Don't start the work until a voucher is issued; any work that was started before that date cannot be claimed.
On completion your installer must provide you with a number of important pieces of paperwork including a dated copy of an invoice showing the supply and installation cost of your chosen measures (you must have one invoice per measure), any certification for energy efficiency improvement measures and a guarantee document.
REDEEM YOUR VOUCHER
Once the work is complete you can redeem your voucher, and to do this you will need to include your voucher number, full cost of the measure and a digital copy of your dated invoice (one per measure). You'll also need to confirm the work was completed satisfactorily, you have the required certification documents from the installer and that you have paid your share of the costs to the installer (if applicable). The grant will then be paid directly to the installer. You can then sit back and enjoy your warmer, cheaper and greener home…
Apply: www.gov.uk/apply-green-homes-grant
*If you, or someone in your household, receive certain benefits you may be eligible for a voucher covering 100% of the cost of the improvements. The maximum value of the voucher is £10,000.