Whether you're looking to transform your park home's interior, exterior or even upgrade to a new model, our top tips are sure to provide the necessary inspiration…
If the time has come for a simple refresh of your park home or lodge, or if you are planning a major refurbishment, we are delighted to provide some advice and inspiration in association with the Barton Group.
The key decisions may be whether to spend money on the interior or exterior, whether to go for a makeover, full refurbishment, or even to upgrade to a new model.
THE GOLDEN RULES
Whatever project you undertake, please remember some golden rules. Always get at least three quotations, in writing, and check out the reviews and reputation of the company you favour, before you award the work. If you pay a deposit, ensure you get a receipt and hold back a significant balance until you are satisfied.
Ask for a reference if possible and agree a start and finish date.
Ask for advice from a professional before you commit to any drastic changes and be sure to decide on something that is possible, practical and safe.
INTERIOR MAKEOVERS
An interior makeover can be anything from simple redecoration to actually moving walls and redesigning the layout – potentially providing a different balance between living rooms and bedrooms, or adding a bathroom or shower room.
OUT WITH THE OLD
One simple step to refreshing an interior is to replace your seating upholstery, curtains, and soft furnishings with brand new bespoke upgrades. Choose bold colours and be brave in your choices to really feel the benefit of a new look.
A cheap and effective way of giving your old kitchen cabinets a new lease of life is investing in new doors while keeping  the same carcasses, a method that is becoming increasingly popular with homeowners. There is a range of different styles, surfaces and colours out there to suit your tastes and give your kitchen a fresh new feel without the expense of a whole new kitchen.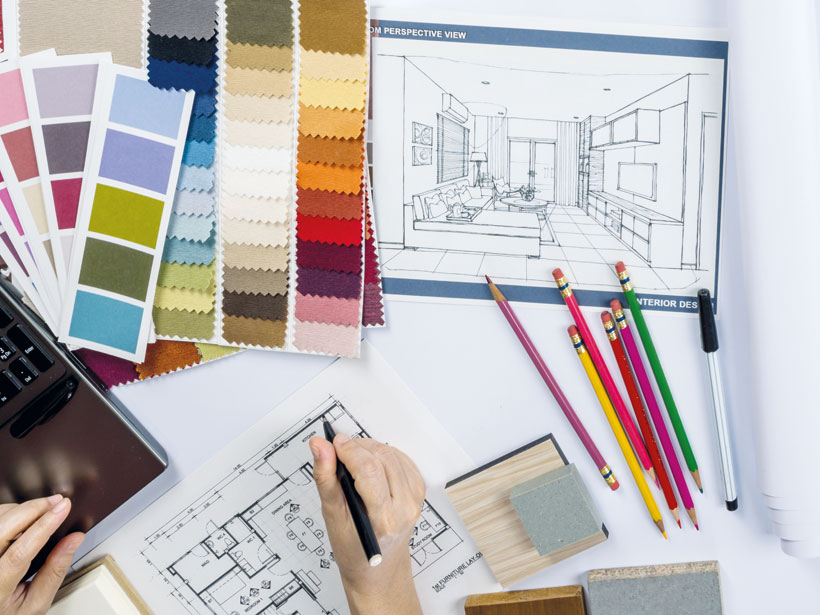 A SPLASH OF COLOUR
Add a little colour to any stark, bare walls with your choice of paintings, drawings or even photographs of your loved ones to help you feel that little bit more connected and inject some of your personality into your property. By hanging a mirror on the wall, you can also create the illusion of the room being larger.
If you are a fan of painted walls, then why not mix it up with a new shade or even make a wall a feature itself with a jazzy and colourful wallpaper.
By choosing to decorate one or two walls, you keep the cost and time consumption down. You also make the most of what can be limited wall space.
LIVE A GREEN LIFE
On the Healthline website it discusses the multiple health benefits that follow when you choose to fill your home with fauna (see www.healthline.com). These include happier moods, better job satisfaction and stronger relationships. Plants can not only improve the aesthetic of your home, they are said to have calming properties, making you feel more relaxed. Low maintenance and forgiving house plants include aloe vera, snake plant and the lucky bamboo.
GET YOUR FENG SHUI ON
The Chinese practice of Feng Shui is thought to harmonise people with their surroundings. Devotees believe that adjusting the energy flow in your home can encourage wealth, health and happiness. The first step in the process is de-cluttering. Remove possessions you don't want or need and dispose of anything that's associated with bad memories. The fresher space boosts your wellbeing and gives you a clearer mind. Ensure that you let as much natural light into your property as possible, open the windows often to circulate fresh air and invest in some air purifying plants to liven up the space.
Rearranging your existing furniture using Feng shui can help you feel more connected with your home and refresh your surroundings without having to spend a penny!
EXTERIOR MAKEOVERS
Despite the unpredictable weather we are used to here in Britain, you can restore your park home to its former glory with some touches to the exterior. Updating the cladding can protect your home from the elements, add insulation and reduce the heating costs. Alternatively, you can totally transform the outside appearance with specially designed windows and doors or a new roof, breathing new life into your property.
Adding a veranda, balcony or decking to your park home can help modernise the property while utilising the space. But make sure your park permits installations before you get started.
TIMING
You are unlikely to consider modernising a home under five years old. However, if your park home unit is a recent model, please check if the alterations will have an impact on your warranty. Some parks have upper age limits for holiday caravans – don't spend significant amounts on renovating a home only for the park to insist it is replaced in one or two years.
LOOKING TO UPGRADE?
Every year the established park home and holiday home manufacturers bring new models to the market. There are also some exciting new entrants, which means the number and diversity of homes to choose from are breathtaking.
Last year for example, respected holiday home manufacturer, Willerby, launched its first range of park homes. If you are looking to upgrade, then undoubtedly the best way to see the newest homes, all in one place, is to visit a show or exhibition. There are numerous shows across the country, but some of the biggest are: Event City, Manchester, held every January; the annual World of Park and Leisure Homes Show, at the NAEC Stoneleigh Park, Warwickshire, in June; The Lawns Show, near Hull, in September; and the Beualieu Show, also in September.
Alternatively, you may find a show home on the park of your choice or may be able to upgrade to a
pre-owned home, ready sited. At Barton's Glenholt Park there are a range of new and preowned homes.Whatever changes you choose to make for your park home, be sure to do your research, take your time and enjoy the process.
---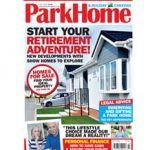 As featured in the February 2019 issue.