Matt Cass, of specialist insurance broker Parksure, gives seven reasons why it's dangerously perilous to risk living permanently in a holiday home on a site that only holds a holiday licence…
We get a lot of enquiries from people who are living in, or thinking of permanently living in, a holiday home. In case you're thinking of joining them, I've outlined the perils here:
1  Static caravans are not built to a residential standard BS: 3632.
Firstly, most statics are not built to be lived in on a permanent basis; they are designed to be used as holiday homes.
It does what it says on the tin, so to speak. They cannot stand up to the wear
and tear associated with people living in them on a permanent basis; therefore, you may find things wear out a lot more quickly and things may go wrong more often than if you were in a residential park home, designed and built to residential standard BS: 3632. A residential park home is a lot more expensive, of course, and this is just one of the reasons why.
2 Many caravans are not insulated for winter use.
You may also find that it's a lot colder during winter as the insulation in some holiday homes is not as good as residential. Again, this is because they're designed to be used as holiday homes during the holiday open season (traditionally from March until October). They don't tend to have much insulation as they're normally closed down, water drained down and turned off during the winter period. They simply don't need it as they are meant to be used during the warmer months.
3 You may be breaching the park's site rules.
You may also find that the park's site rules specifically exclude you from using the holiday home as your main residence. This is because the park has a holiday licence and you are not allowed by the council to live there. Site rules will normally ask you to vacate for a set period – i.e. for a month or two, or maybe longer depending on the park – normally over the winter period.
4 But my park has a 12-month licence? Surely that means I can live on the park all year round?
Some holiday parks have an 11-month licence and people think they can live on them and then go abroad for the one month and it'll be OK. The answer is 'no, it won't'. The site rules are for holiday use only. The rules should stipulate that you must have a permanent residence elsewhere.
There can also be some confusion as some holiday parks have a 12-month licence, but this is a 12-month 'holiday licence' and should not be interpreted that you can live there all year round.
Some parks advertise their '12-month licence', making a big deal about it (this should set off alarm bells as a residential park does not need to do this). The home may also have a price tag giving the impression that you can live there, full-time, while the site owner does everything they can to avoid the phrase 'holiday licence' when discussing it. However, it will be stated in your written agreement whether the park is a holiday or residential park, so make sure you ask for a copy before you buy. You can also check with the local authority regarding the licensing or look out for PH&HL's annual Residential Parks Guide, published in November last year.
The RPG lists more than 1,350 residential parks within its pages.
We would always advise you to get a solicitor to look over the contract before you make any large purchase.  Remember the old adage: 'If it's too good to be true, it normally is!'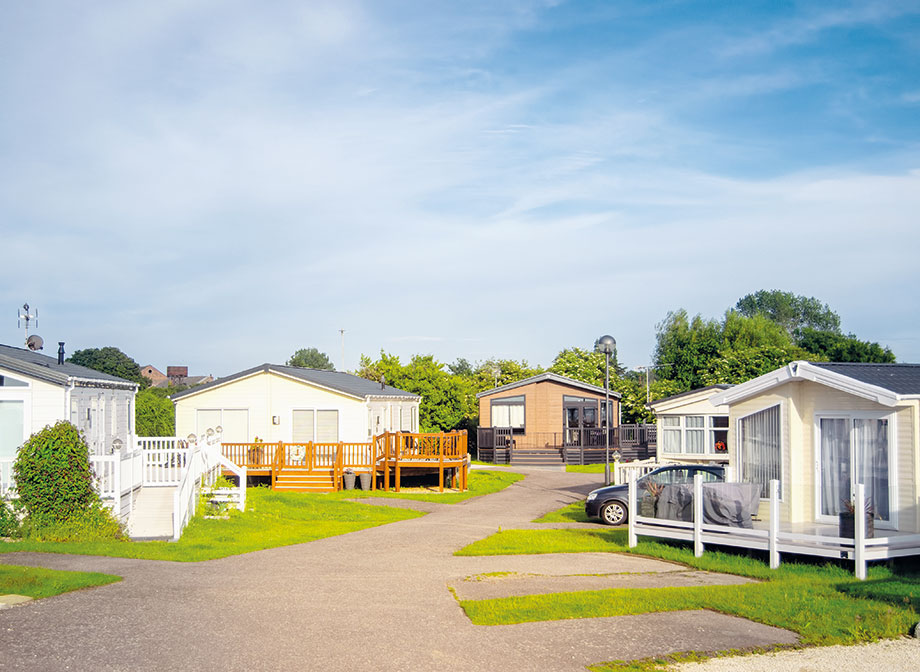 5 Security of tenure.
This is vitally important. You also have NO security of tenure cover under the Mobile Home Act 1983, (amended 2013) if you live permanently in a holiday home on a park with a holiday licence. Essentially, this means the holiday park could sell up to someone for development and they could ask you to leave and take your holiday home with you at short notice and you would have NO legal recourse. This has happened several times over the last few years and we have mentioned it several times on our website. If you are knowingly living on a holiday park this could happen to you!
6 Your insurance may be invalid.
Your insurance may also be invalid – this is the main issue from our point of view. You are essentially using and insuring the home for purposes other than those for which it was intended. You may then find that the insurers take a very dim view of this. Our Residential Park Home Policy is designed for residential park homes and has all the associated cover you would expect for a main residence including: cover for personal possessions, jewellery and high risk items, legal cover, etc. Our holiday home policies have cover especially designed for holiday use and the items you would expect to find in them when using them for holiday use – so you wouldn't expect your holiday home policy to cover you for expensive jewellery as this should be covered under your main residence policy. Don't come to us if your Rembrandt gets stolen from your holiday lodge!
7 Mistakes and misrepresentation.
So that's it in a nutshell really! We've heard it all over the years – some people just live in holiday homes knowing full well they are breaking the rules, while others are genuinely mistaken, have been missold, or have suffered some sort of misrepresentation – scant consolation when the council ask you to move off site as you are breaching the rules! So, do your homework and go into things with your eyes wide open and you should be fine.
Remember: residential park homes are for residential living, holiday homes are for holidays and we're here to provide advice and quotations for you whether it's for your permanent home on a residential park or your 'get away from it all' holiday home.
Contact us if you want any advice, but remember one of our first questions will be: 'Is it a holiday or residential park?'!
---
Info point
For quotations at a competitive price, please call Parksure on 0800 731 9583 (freephone) or visit the website at parksure.com