We find out more about a starter holiday home you won't want to change. Bella Brodie reports…
As many may now be thinking of buying a holiday home for the first time, we thought we'd take a look at a holiday home option which is perfect as a first-buy because of the price point, but offers a lot for your money, feeling like a much more expensive holiday home than it actually is!
Comfort and value
The Kelston combines the comfort and conveniences of home with a super practical layout and outstanding value, making it an ideal first holiday home.
In fact, we think it has a bit of a lodge feel to the layout, and as the living space is fairly open-plan, it makes particularly good use of the space. That may mean that those who buy a Kelston could potentially be more likely to hang on to one holiday home for some time as they might not necessarily look for an upgrade too quickly, so if that's your intention from the outset, this could be a good option for you!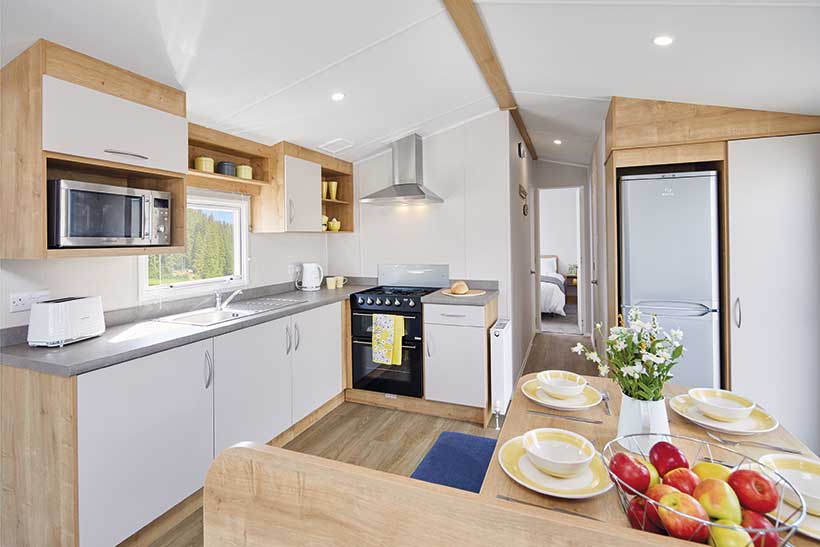 Practical layout
The practical layout seems to build in storage at every opportunity, and we really liked the open, airy feel of the Kelston. There's a classic front-end bay window, with ample seating for all the family to stretch out in comfort on the U-shaped wraparound seating with fold-out sofa bed. We really liked this arrangement and think it's quite a feature, making the Kelston feel particularly spacious.
On the wall opposite the seating is a modern TV unit, incorporating an electric fire and practical storage for both practical and display items, so for those who don't want to rent it out and want to keep their holiday home for their own use only, this will help it feel like a real home-from home.
There's a fixed dinette in the kitchen – the perfect place to eat, play and chill out over coffee. The L-shaped kitchen can house a full integrated appliance suite of microwave, fridge-freezer, dishwasher and washer/dryer. The fridge/freezer and oven/grill and hob come as standard and the other elements are optional extras, but it's good to know that there's plenty of space for them! Depending on the size and layout you choose, the U-shaped seating in the lounge may incorporate the dinette area and we have to confess that we prefer the version which retains that U shape in the lounge seating.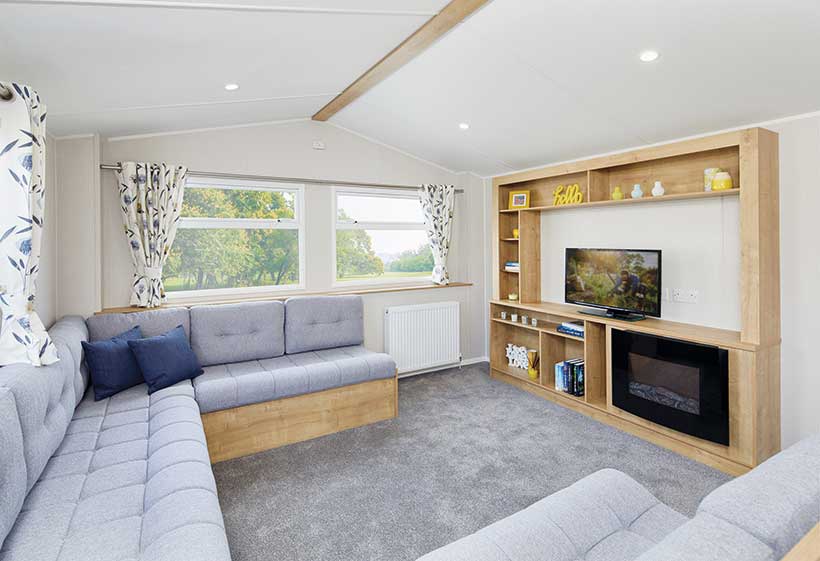 Key Features
● Open airy feel with modern décor
● Walk-around wardrobe to master
● En suite WC/wash-handbasin to master
● Pull-out bed to lounge
● Feature unit with incorporated fire to lounge
---
Call to make an appointment at your nearest Willerby Showground on 01482 717599. For more information on Willerby, or to view the complete model range, visit willerby.com
---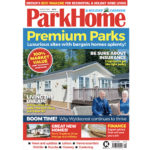 Read the full story and find more new homes in the August 2020 issue of Park Home & Holiday Caravan