Bella Brodie reviews The Boutique, an innovative new lodge model from Omar…
Designed by interior designer Simon Bray for Omar, the brand-new Boutique is quite a departure from the norm, offering a completely fresh approach to the luxury lodge market and packing a stylish punch in the process.
The Boutique is designed to turn heads, push forward on the design front and set tongues wagging, but more than that, it's going to offer an appealing proposition for both lodge owners and those parks looking to add a particularly eye-catching offering to the luxury end of their fleet collection.
Accommodation and layout
Entry is into a hall that is well-configured to avoid wasting any space that could be used better elsewhere, and the other entrance/exit is via French doors off the kitchen/diner to potentially lead out onto decking or a patio area. An open plan living area incorporates clear dining, kitchen and lounge zones, and there are two or three bedrooms depending on the footprint chosen. The master has a walk-through wardrobe/dressing area and en suite shower room, and there's a separate family bathroom with P-shaped bath.
The minimum size for the Boutique is 40ft x 20 and maximum 65ft x 22. There are three standard sizes: 40ft x 20 and 45ft x 20 with en suite bathroom, and a 50ft x 20 with both an en suite and utility room.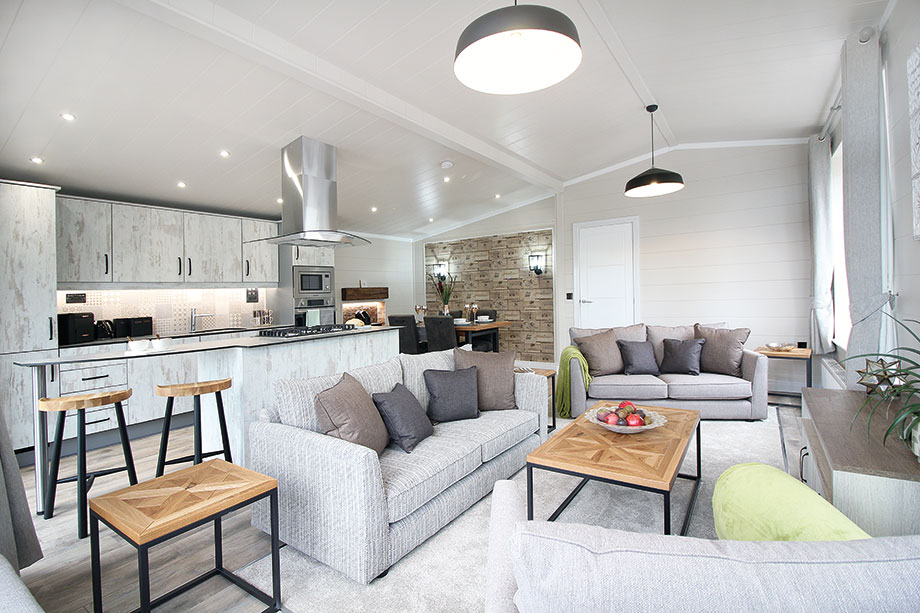 External features
The offset pitched roof of the Boutique gives it an angular lilt, making it an easy model to spot on any park as it's so unique, standing out for its contemporary feel. The front elevation, with large, box-out picture windows and feature CanExel Ced'R Vue cladding, adds even more visual impact. Inset downlights to the front will help create a cosy ambience once decking is added, so this will feel luxurious and atmospheric, both inside and out.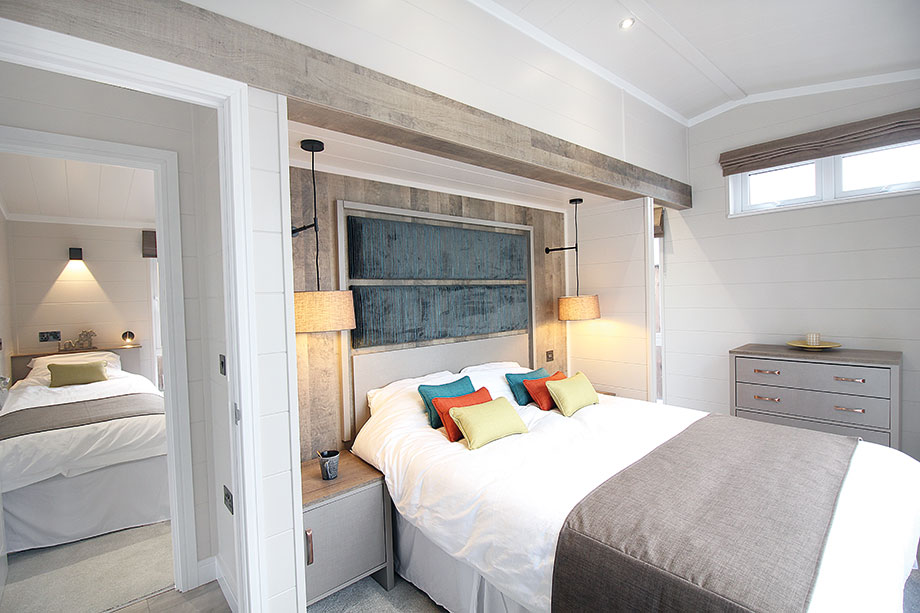 Internal appointment and styling
The interior design is also jaw-dropping, with striking design features and vaulted, panelled ceilings adding to the feeling of contemporary spaciousness. Rustic-chic furnishings work well within the zones created, bringing the contemporary features to life by adding depth of character.
---
KEY FEATURES

● Offset pitched roof and external feature cladding
● Rustic stove, beam and hearth to dining area
● Window seat to lounge
● Ergonomic kitchen island
● Innovative master bedroom suite with stunning feature wall
● Dressing area and en suite shower room to the master suite
● Family bathroom with P-shaped bath and shower over
INFO POINT
Omar Park & Leisure Homes is at:
Pleszko House, London Road, Brandon, Suffolk IP27 ONE
T: 01842 810 673
E: sales@omar.co.uk
W: www.omar.co.uk
---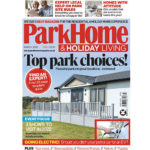 Read the full story in the March 2022 issue of Park Home & Holiday Living