Bella Brodie finds out more about an entry-level lodge for all seasons from Aspire Park and Leisure Homes…
Now more than ever all lodge manufacturers are making sure they have great options available for the fleet hire and entry-level lodge ownership markets. Aspire Park and Leisure Homes are well in tune with that need, launching two brand-new lodges in that category this summer, both perfect for extended seasons on parks.
In fact, their Muskoka already has a fleet ready version designed for durability and practicality for the holiday market and that's already been very successful. The Oslo and Artro are the new twin lodge arrivals, and having featured the Nordic-style Oslo in September's issue, we have been looking forward to exploring the Artro in further depth for November.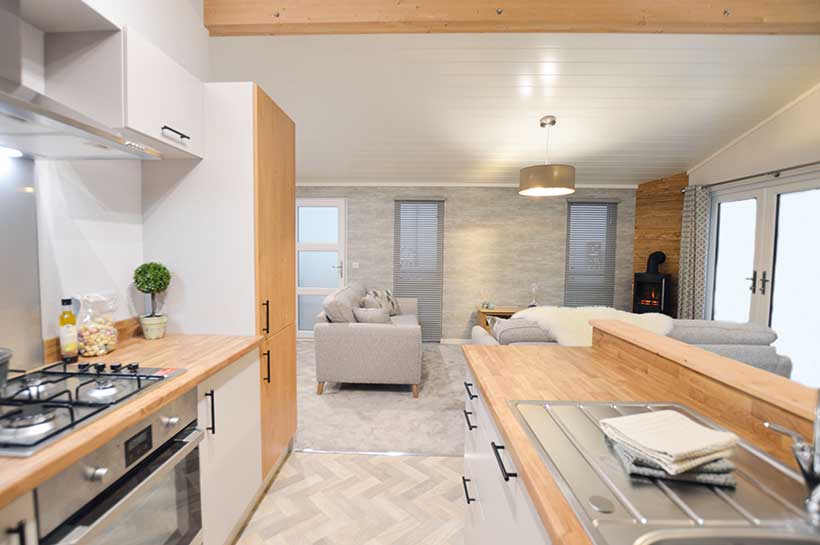 LAYOUT AND ACCOMMODATION
The Oslo and Artro are basically built to the same footprint, so have an identical layout although the interior design is different. In the front facing twin-unit style here there are two and three bedroomed options and this arrangement lends itself to a view and decking to one end of the lodge. There are also two single-unit options offering two or three bedrooms.
The centre lounge twin-unit options are also available with two or three bedrooms. This layout allows occupants to make the most of a view from the side of their lodge.
A benefit of this layout is the additional walk-through dressing area to the master, leading to the en-suite. The kitchen enjoys a similar arrangement and feel to the front facing model. We think both are really inviting and should do really well!
A 'shopping list' of available extras will allow the homes to be configured by customers to suit specific needs. The Artro shown has three-bedrooms and two bathrooms, with an open plan living space. As with most lodges, there is a choice of exterior cladding and colour options available.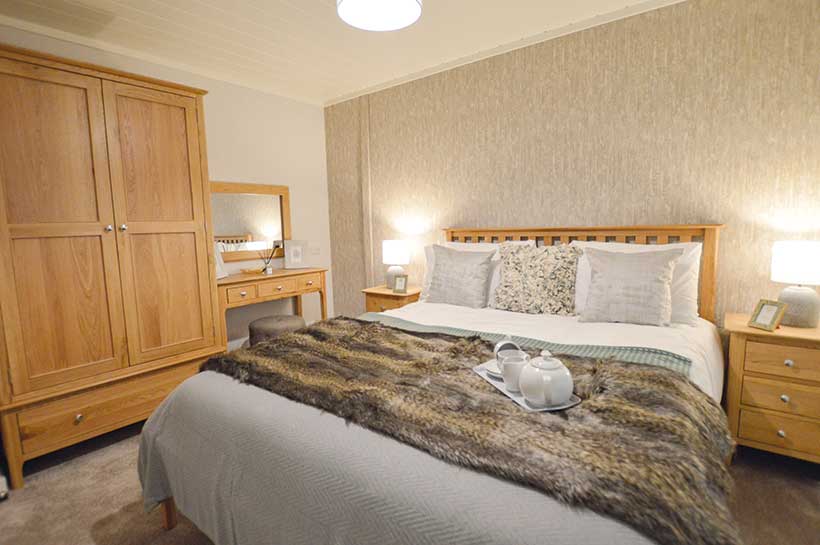 INTERNAL APPOINTMENT
The Artro pays its homage to the natural beauty that is the River Afon Artro in Gwynedd, Wales, so it is a well-grounded design taking inspiration from Aspire's own home county in Wales. Throughout its 4.5 miles in length the River Afon Artro has brown trout, sea trout and salmon in abundance and attracts anglers from a wide range of regions across the UK.
The interior design reflects that, with its tasteful light green and gold colour scheme designed to transport you to the striking beauty that only Mother Nature can give, with lush green fields and trees offering light shade to the intrepid fishing fraternity that hope to take tales of 'the one that got away' back to their loved ones.
CHECKLIST
Key Features
● Log burner effect fire to lounge
● Vaulted, open plan living area
● Six-seater dining table and chairs
● Well equipped kitchen
● Three bedrooms offering versatility for guests
● Large, striking master bedroom with en-suite shower room
---
INFO POINT
Aspire Park & Leisure Homes is at: Snowdon House, Snowdon Street,
Porthmadog, Gwynedd LL49 9PQ
T: 01766 800 200
E: info@aspireleisurehomes.co.uk
W: www.aspireleisurehomes.co.uk
---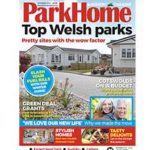 Read the full story and find more new homes in the November 2020 issue of Park Home & Holiday Caravan