Launched at the Caravan Extravaganza at Hull Lawns, the Burleigh is a new model with a lot to offer, and at a very accessible price. Bella Brodie reports
For Prestige Homeseeker, the Burleigh signals a first. Due to the strong response at Hull Lawns from parks it is now set to become the first batch-build home to work its way through the firm's mammoth production line in Rushden.
Although primarily built for its leisure range, the styling and practical design of this lodge makes it work for both leisure and residential use, and we understand that there's a wave of orders in from residential parks already, in addition to the leisure park take-up – hence us calling it a hybrid model to flag up its potential for both markets.
On first inspection, this isn't a lodge that you'd put into the entry-level category the price suggests, and the value-for-money delivered within seems almost incredible.
Founder director Silvano Geranio explained: 'Even though this home is much cheaper than our other homes, it has retained all the design features you would expect from a Prestige Homeseeker model.'
Stunning it is, and very welcoming with plenty of light and warmth throughout, making it feel cosy, yet also quite spacious.
The vaulted ceiling to the open plan lounge, kitchen and diner, combined with the clean white wooden internal doors, adds to that feeling of space, while the combination of soft whites, creams and greys gives it a bang-up-to-date feel.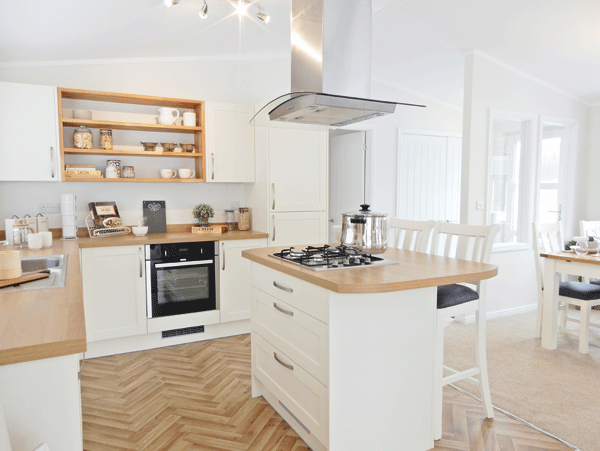 SIZE AND ACCOMMODATION
The model shown is two bedroom in a 42ft x 20 footprint, but the Burleigh is available in one-, two-, three- and four-bedroomed options up to a size of 65ft x 22.
ENTRANCE AND LIVING AREAS
In the Burleigh, there's an entrance area with a partition wall to the dining area, inset with tall windows letting plenty of light in, so while each area is well defined for purpose, there's no detraction from that feeling of space and light. There's a large storage area in that entrance space too, so whatever you need to hide in there it'll cope! We were impressed by the durable carpet choice in that area which means you won't have to hop on one spot to kick your shoes off, and the dark colour works well too, as light floods in from the triple-glazed entrance door to keep it well illuminated. You then walk into a large, open living area incorporating the lounge, dining area and kitchen.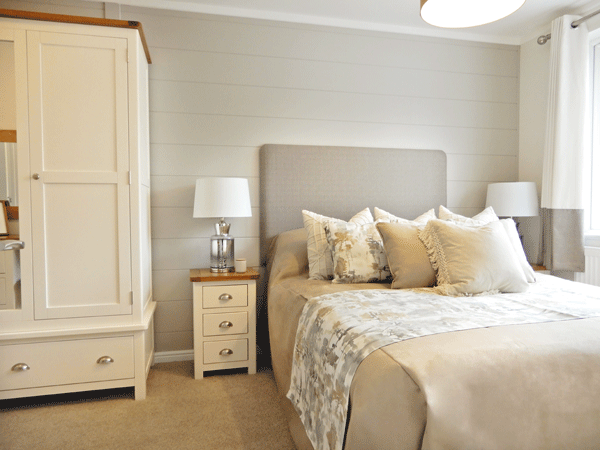 ---
CHECKLIST
Key Features
● Vaulted ceiling to lounge, kitchen and diner.
● Exterior French doors, interior wood panelled doors.
● Colour co-ordinated sofa, curtains and carpets.
● Dressing area and en-suite shower room to master bedroom.
● Four burner gas hob, built under oven, dishwasher, fridge/freezer and washing machine.
● Feature walls to lounge and bedrooms.

---
INFO POINT
Prestige Homeseeker Park & Leisure Homes, 8 Shipton Way, Express Business Park, Rushden, Northants NN10 6GL
T: 0845 070 2345
E: sales@phplh.com
W: prestigeparkandleisurehomes.com
---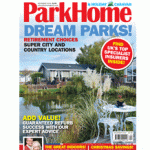 Read the full story in the December 2018 issue of Park Home & Holiday Caravan