Bella Brodie runs the rule over the latest version of one of the industry's most popular homes, the Anthem…
The Anthem has always been a particularly popular model, memorable for the large and airy kitchen/dining area in the mid-section, which gives it an abundance of character while also offering easy flow of movement for its home-owners.
Another striking aspect of the Anthem is its ability to shape-shift slightly in feel, from the open-plan vibe with doors open to separate rooms when a cosier, more intimate feel is needed. That makes it a truly sociable home; the sort you could have gatherings in with family and friends very easily. So, for those who have downsized from roomy brick-built houses it offers the perfect, polished and ultimately classy next step.
ACCOMMODATION
The Anthem is available up to 54ft x 22 in either one, two, three or four bedroomed options. Study available in selected layouts.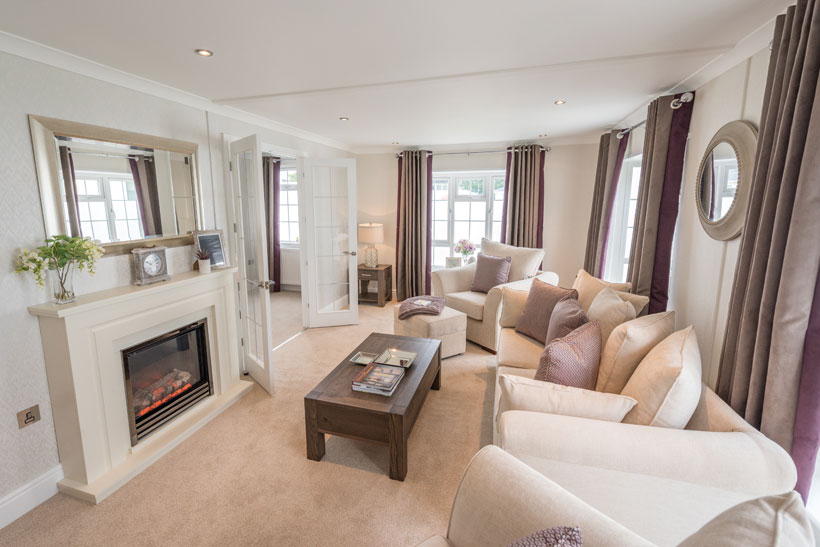 EXTERNAL APPOINTMENT
The Anthem is beautiful inside and out and is designed to have plenty of kerb appeal. Box bay windows with Georgian bars and curved, tiled bay hoods are framed above by symmetrical roof apexes, so although all this adds perfect elegance it's executed so seamlessly that it's easy to miss the attention to fine detail which has created it.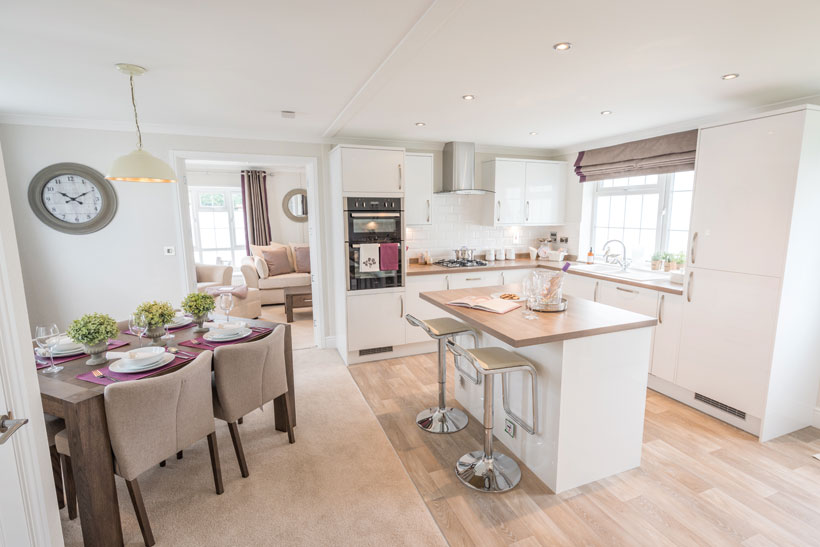 INTERNAL APPOINTMENT
On entering The Anthem the feeling of space and light is immediately abundant. The home benefits from a separate entrance hall, which creates a high-end feel from the outset. From here, you step into the kitchen and dining space, which benefits from the bountiful windows all around that allow light to pour through and create a fresh, open living space for everyone to enjoy. Throughout the home luscious purples, creams and mulberry tones combine with walnut furnishings to deliver an air of tasteful opulence, so the mood is set – the Anthem has class and sophistication!
Key Features
● Four Georgian style bay windows
● Georgian panelled doors through to lounge
● Well-equipped, fitted kitchen with central island
● Walkthrough wardrobes to en-suite shower room
● Stylish office (selected floorplans)
---
Prestige Homeseeker Park and Leisure Homes is at:
Shipton Way, Express Business Park, Rushden NN10 6GL
T: 01933 354000
E: sales@phplh.com
W: www.prestigehomeseeker.com
(The showground open six days a week, Monday to Saturday.)
---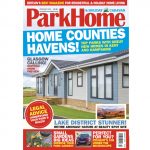 Read the full story and find more new homes in the February 2020 issue of Park Home & Holiday Caravan