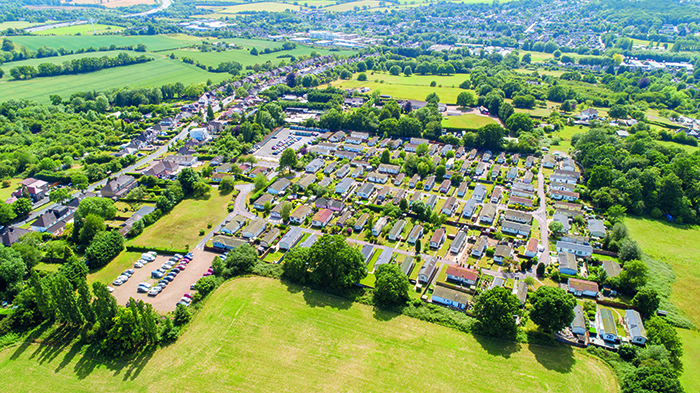 We learn more about the new site owners at Highview Residential Park, in Kings Langley, Hertfordshire, after the Hertfordshire park was recently sold
International real estate advisor Savills, on behalf of Haulfryn, has completed the sale of Highview residential park in Kings Langley, Hertfordshire, to Wenman Park Homes for an undisclosed amount.
Located close to the M25 motorway on the west side of London, Highview Park extends to approximately 11.76 acres and comprises 121 mobile park homes – 72 single and 49 twin units. It has potential for further development subject to planning permission.
Ian Simpson, head of leisure and trade at Savills, says: 'The residential park market continues to attract a wider range of investors. The relatively resilient nature of this type of asset encourages a strong appetite from investors in this sector, where sales are often handled on a confidential basis and Savills Leisure has an extensive database of purchasers who are actively looking to make acquisitions in the sector.'
Matt Britton, chief financial officer at Haulfryn Group Ltd. commented: 'The decision to put our Highview residential park up for sale, was certainly not one taken lightly. 'We would like to thank all of the residents for the time they have spent with us on park and we hope that we have made it a safe and happy place for them to live.
'We wish them, and new owners Wenman Park Homes all the best for the future.'
Jimmy and Susie Wenman, of Wenman Park Homes, added: 'We are proud to announce the purchase of Highview Park, Kings Langley, to add to our existing portfolio of parks.
'We would like to take this opportunity to thank all the people who made this acquisition possible and we are looking forward to working with our new residents on Highview Park.'