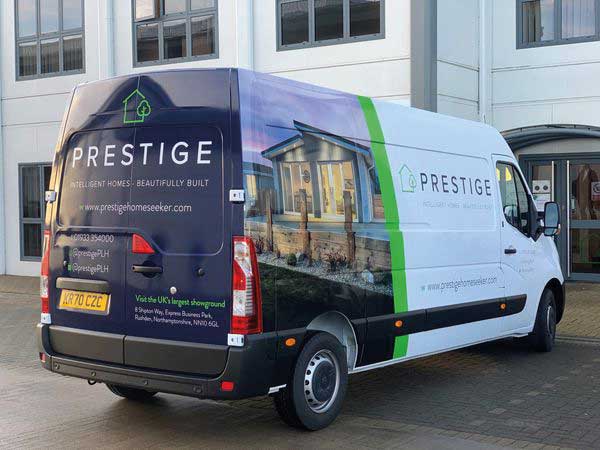 We find out more about an exciting new look for one of the nation's best known park home and lodge maufacturers…
One of the UK's leading park home and luxury lodge manufacturers has rebranded, unveiling a new logo, new slogan and a name tweak.
Northamptonshire-based Prestige – formerly Prestige Homeseeker – revealed its snazzy new company logo (pictured here), along with accompanying tagline, 'Intelligent Homes, Beautifully Built'. It has also dropped the 'Homeseeker' element in its name.
Prestige's marketing manager, Samantha Baylis, has played a key role in the development of the new company rebranding initiative. Samantha explained: 'We are leaders in our market for iconic intelligent designs and our previous logo did not portray with who we are today. The rebrand is simple and modern it maintains a visual connection with who we are without losing our identity. This marks a new era for Prestige with the new collection of 2021 models and beyond.'
Debbie Foulke, Prestige's managing director, said: 'Our business has been constantly growing and developing. Our product design is a key USP, and we wanted our branding to be in line with our designs and products. Our product innovation and attention to detail in our designs create a beautiful end result. No business can stand still, our logo represents who we are as a business – something elegant, sophisticated and stylish. The new brand fits the bill.'
At the time of writing, Prestige was also set to launch brand new brochures and an exciting showground makeover.
For more information, please visit www.prestigehomeseeker.com.