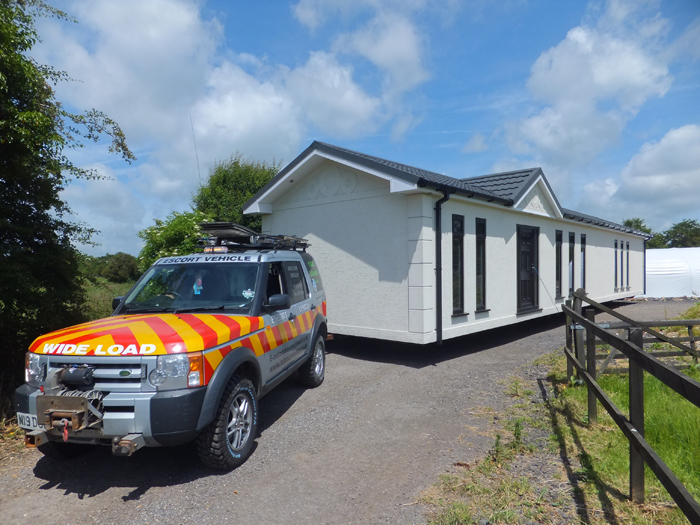 Static caravans and lodges are unique constructions that require care, attention and no little expertise when being transported and sited. We ask the experts how it's done…
The process of siting a static caravan involves a considerable amount of planning due to the complexities involved. As a result, it's best to ensure you know what you need to do as a caravan owner to make the process run safely and smoothly.
The team at N. Doe Caravans, a Sussex based static caravan specialist since 1970, has shared its essential tips and advice, offering you practical steps to get it right.
ENSURE EASY ACCESS
To remove a static from its current site and transport it, a large heavy goods vehicle will need easy access to your location. Alternatively, it will have to be pulled to a suitable location for loading by a 4×4 first. This is for safety and also for your finances – if a haulage company gets to your caravan and can't reach it or extract it, they may still charge even if they can't move it.
Therefore, double check that no decking, other units, wall, gates, or even foliage (low hanging branches) won't obstruct their progress.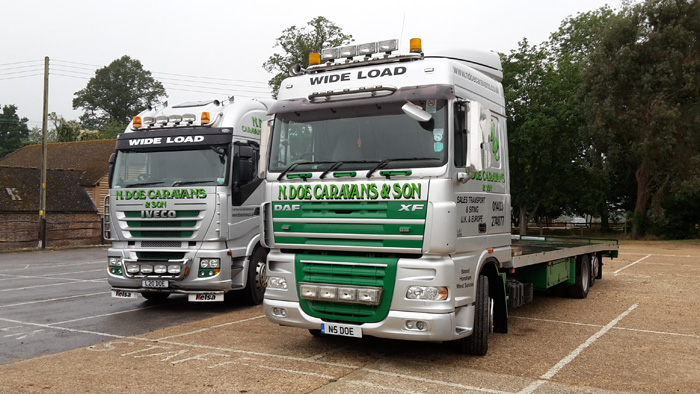 PROTECT YOUR FURNISHINGS
During de-siting, winching, loading, as well as transportation, your static will move, meaning you should remove valuables and secure anything else that will travel inside the caravan. Remove glass shelving, wall hangings and frames and loose items, wrapping in bubble wraps or boxes on the floor – this includes drawers and appliances such as kettles.
For fixed items, such as cupboards, tie the handles together with string to stop them opening in transit (you can also use low tack tape), and for larger cupboards, use something soft and larger like a cushion or mattress to keep the doors from opening.
DISCONNECT SERVICES AND DECKING
In essence, all elements that connect your static to the ground, such as pipes and cables, need to be safely disconnected so the unit can be moved without damage or incident. Decking also needs to be removed before the transport team arrive; they will not be qualified plumbers, electricians or gas engineers, so it needs to be booked separately and in advance.
Research accredited services available in your area to ensure your unit or units are disconnected and connected to industry standards and the process runs efficiently within your timescale.
CHOOSE THE RIGHT TRANSPORT
Not all transport providers can transport all types of statics as larger units, 14ft and over, will require a higher class of Road Tax to carry these heavier loads. Before you confirm and transfer payment, make sure they know the exact specifications of the job so they can put the right arrangements in place.
Typically, transport will involve the static being winched up ramps on the back of a heavy goods lorry, which will then be escorted by a saloon car or van during its journey. If you're re-siting a twin unit, these will need to be split up, braced and sheeted for transport.
---
INFO POINT
You can contact N. Doe Caravans on 01403 274877 for the company's siting and transport services, or if you're looking to buy a static. N. Doe Caravans works throughout the south of England and has extensive experience moving caravans, twin units, lodges and park homes.