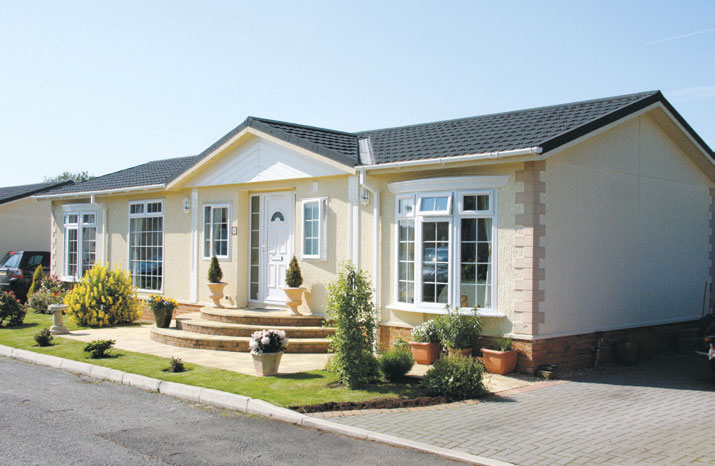 As we know, parks can be really sociable communities. We find out how a Cheshire park made one octogenarian's day…
A Cheshire park resident got a special surprise upon becoming an octogenarian last November.
Albert Goodwin, of Kinderton Park, was delighted when his site owner and fellow residents threw an unexpected party to mark him turning 80.
Kinderton site owner Anne-Marie Herring and the residents wanted to do something fun for Albert, who was the first resident to move onto the park some 13 years ago and is known affectionately as the 'number one resident'. The park party for Albert took place on 29 November.
Albert is a much-loved figure at Kinderton. He is always on hand to help other residents, for which they have even presented him with an award, outlining his value.
Albert loves life at the park. When Albert, also known as 'the warden', is not helping other residents, he enjoys relaxing and doing a spot of birdwatching from the window of his lovely Omar Sherrington park home. This reminds him of his late wife Sandra, who he originally moved to Kinderton with before she sadly passed away.
Albert told PH&HC: 'The park is brilliant – they will do anything that you want. Asked for in the proper manner, they never say no.'
Kinderton Park occupies a peaceful countryside location in the heart of the Cheshire countryside. It is owned and run by friendly team, Anne-Marie and Tom Herring, and is an extremely well-run residential park. Look out for a full feature of the site in a forthcoming edition of PH&HC!
Kinderton Park is at: Cledford Lane, Middlewich, Cheshire CW10 0JS. For more information, please call 01606 833492, info@cheshireparkhomes.co.uk or visit www.cheshireparkhomes.co.uk.