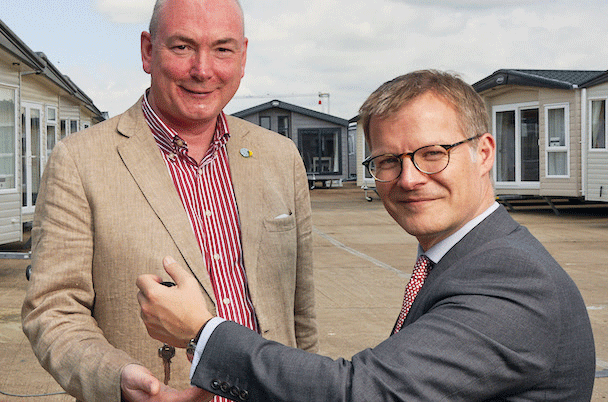 Perhaps demonstrating the good karma that comes from paying employees properly, Beverley-based holiday caravan manufacturer ABI has just signed a £600,000 exclusive deal with Mother Ivey's Bay Holiday Park, in Cornwall, after becoming the first Living Wage accredited holiday home manufacturer in the UK.
As one of the latest of a number of Yorkshire businesses to secure the Living Wage Foundation accreditation, ABI won the major contract thanks to its commitment to paying its 550 employees a fair wage.
The firm, which has been creating quality hand-crafted holiday homes for more than 40 years, will be delivering 25 luxury properties to Padstow holiday park owner, Patrick Langmaid, this summer.
Mr Langmaid, who became a Living Wage employer in 2015, and was recently presented with a Living Wage Champion Award 2019, said: 'I firmly believe that those who work hard should be rewarded with a fair wage, which is why I signed up to the Living Wage Foundation over four years ago.
'When it comes to updating our accommodation, I want to work with a partner that not only creates the highest quality holiday homes, but also shares my values around ethical employment.
'ABI's commitment to paying the real Living Wage was a major factor in our decision to partner with them for the replacement of this year's hire fleet.'