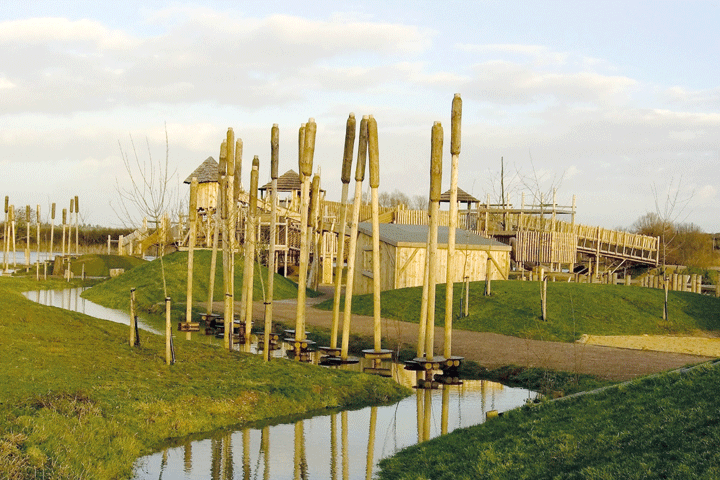 Prestige Homeseeker has been raising money for some great causes throughout 2018. We turn the spotlight on some of the more recent ones…
Prestige Homeseeker successfully took part in an annual Dragon Boat Race on 2 September, raising more than £1,500 for good causes and eclipsing last year's haul of £1,400.
The Northamptonshire-based park and leisure home manufacturer entered two teams in the race this year – one from Kettering and one from Rushden.
This year was the ninth annual Dragon Boat Race, which is organised by Rotary clubs in and around East Northamptonshire.
The charity event, which is staged at Wicksteed Park, in Kettering, attracted scores of visitors.
The fun day out was contested between teams of local businesses and organisations all in aid of Lakelands Hospice and Cransley Hospice.
Boats and safety equipment are provided and no experience is needed. The entry of a team or the sponsorship of a boat is £350 and crew members are asked to raise an additional £50 each.
The crews consist of ten rowers and one drummer. Any company, organisation or group of individuals can enter.
Other attractions on the day included live music, a children's funfair, displays, hot food and snacks, a beer tent, stalls and more.
For more about the Dragon Race, please visit www.nenevalleydragons.org.uk.
On 16 September some members of the Prestige Homeseeker team also reran the arduous Spring Run At Stanwick Lakes, which team members had successfully negotiated earlier in the year. The run, in which entrants choose either 5k, 10k and half marathon distances, took place at the beautiful lakeside location, also in Northamptonshire.
This event was in aid of the When You Wish Upon a Star charity – an organisation that aims to grant the wishes of children with a life-threatening illness.
For more information about the charity, please visit whenyouwishuponastar.org.uk.
For more on Prestige Homeseeker, see prestigeparkandleisurehomes.co.uk.