Park home residents are to receive greater protection from unscrupulous site owners seeking to make a profit at their expense, thanks to Government plans announced this week. The Leasehold Advisory Service's Ibraheem Dulmeer explains…
In 2017 the Government undertook a review of the Mobile Homes Act 2013 in England. On 22 October 2018, the Government issued its response. This can be found at the following web link: https://assets.publishing.service.gov.uk/government/uploads/system/uploads/attachment_data/file/749771/Park_homes_Review_Government_response.pdf
THE 2017 REVIEWS
The review took place in two parts:
Part 1 was a call for evidence on the fairness of charges, the transparency of park site ownership, and on experience of harassment.
Part 2 was a call for evidence on how effective local authority licensing has been, how well the procedures for selling mobile homes, making site rules and pitch fee reviews were working, and whether the 'fit and proper' test need to be applied in the sector.
WHAT THE GOVERNMENT PROPOSES TO DO
The Government's proposals set out to strengthen the existing legislation to:
(a) improve residents' rights and (b) give local authorities more enforcement powers against unscrupulous site owners.
It will do so by:
(1) Bringing forward legislation when parliamentary time allows to:
(a) amend and clarify the definition of a pitch fee and prevent the use of variable service charges in written agreements. Some site owners pass on their repair, maintenance and other costs to residents through a service charge (if the agreement allows);
(b) simplify the complex and opaque company structures used by some site owners to limit a resident's security of tenure and avoid liability for any enforcement action. These company structures make it difficult for local authorities to identify who is the responsible person to take enforcement action against;
---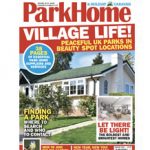 Read the full story in the January 2019 issue of Park Home & Holiday Caravan