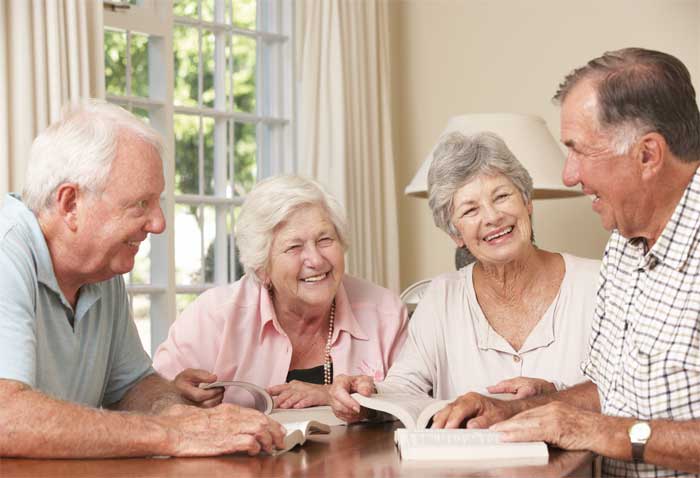 Once you've found the home and park of your dreams, your attentions will begin to turn to life on your chosen site. Part of that may involve joining the park's residents' association or social club committee. Alex Melvin finds out more…
When everything's set and you've found your dream park and ideal home, there's no better feeling.
At PH&HC, we speak to thousands of park home residents up and down the country and it's amazing how many say the same thing: 'It's the best thing we ever did', 'It's like living on one long holiday', 'It's like going back in time to a happier, bygone age'. Just a few of the many great things we consistently hear about park life…
Free up equity
It's not hard to see why. Downsizing to a park home can often allow you to free up equity to be spent on well-earned holidays and leisure pursuits, or indulging the children or grandchildren.
There's also the added boon of living in a secure and settled community where everybody knows your name and stops to say 'hello'. A far cry from most towns or cities in the UK these days!
Then there's the fact that you'll be living amid the natural world. It's hard to quantify just how much of a stress-reliever it can be to sit and relax without having to listen to the constant soundtrack of police car sirens, traffic noise and the commotion of an everlouder population. The twittering of birds, the sound of a babbling brook or just total radio silence could be the tonic that adds years to your retirement!
Park home dwellers are a friendly and gregarious bunch, too. The social scene is probably one of the best kept secrets about this unique way of life. Residents are well known to enjoy fish and chip suppers, bingo nights, trips to the pub, karaoke sessions, coffee mornings and even holidays together.
Good idea
Aside from the fantastic community, it can also be a good idea to set up a Qualifying Residents' Association (QRA).
QRAs represent park home owners, as a bloc, and can help smooth over the relationship with the park's site owner. QRAs have certain rights, and park owners must consult the association when they want to spend money on improvements or change how they run the park.
Site owners must also give at least 28 days' notice of any changes and take the association's concerns into account before they make changes.
---
INFO POINT
For more information about how to set up a QRA, please contact the Leasehold
Advisory Service on 020 7832 2525.
There is also a useful article on the subject on LEASE's website at
www.parkhomes.lease-advice.org/qualifying-residents-associationspractice-procedure-and-formation/
---
Read more about this topic in the May 2018 issue of Park Home & Holiday Caravan Magazine