Whether you are an ardent fan of The Antiques Roadshow, with a priceless heirloom in the attic, or secretly enjoy seeing who makes a loss on Flog It, hobby collecting may take your fancy. Here is our advice on how to turn your interest into a hobby collection, and make a bit of welcome cash, too!
There are many good reasons to start a collection. This must be true as a third of the UK population are already collectors. Collecting offers a new challenge and goal to focus on, whether you are recently retired, or looking for something to bring a bit of excitement into your life. It can break up your normal routine and the challenge can bring you that rush of joy and excitement you get when you are doing something you really enjoy.
CONNECT WITH PEOPLE
Collecting is a great way to connect with your neighbours, and make some friends, too. You can connect with people who share your passion – whether it be discussions in online forums tracking down a rare item, or meeting at a collectors' fair or even the thrill of finding a bargain at a car boot sale (still as popular as ever). You might even find that a neighbour in your park also has a similar collecting interest that you can share.
A GREAT STRESS RELIEVER
A little 'you time', spent collecting is a great stress-reliever, while doing something you enjoy can actually benefit your health, too. Many health studies reach the same conclusion that hobbies and leisure activities can improve your well being. Taking part in pleasurable activities during down time is linked to better general health, sleep and well being. Hobbies give your brain some necessary stimulation and give you a focus that could add some structure to your day and ultimately prevent boredom.
RARE, STRANGE, UNIQUE OR FUNNY
The options when starting a collection are truly vast – whether it be rare, strange, unique or funny. An important question to ask yourself at the outset is: are you doing it for pleasure or to earn some extra income, or a mixture of the two? If it's purely pleasure, then the world is your oyster – whatever takes your fancy and is within your budget. If it's to turn a hobby into a sideline then it's probably worth doing some research first to see what's hot, what's popular for collecting and what's not. For the men folk, some options to get started that will not take up too much storage space in your park home might be: advertising posters, stamps, vinyl records, football programmes and sports cards, cigarette cases, as well as antique watches or war medals. Women might prefer different items to collect such as: beautiful pieces of art, dolls, teddies, antique embroidery, cards, antique silver, coins and money, buttons, etc. For anybody collecting, a broad choice is good to start off with, to give you more scope for finding items for your collection and to build up your confidence. This might mean accepting some common items into your collection at first, and then building up to rarer pieces as you go along. It can take time and research to explore which way you want your collection to go and if there are key pieces that attract you more than others. Do your research, visit websites and forums and decide where you want to start and what the popular items to look out for are.
---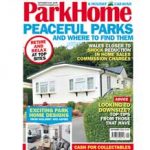 Read the full story in the September 2018 issue of Park Home & Holiday Caravan