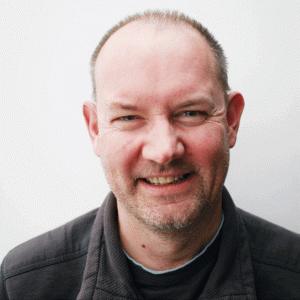 Steve Rowe considers the importance of health care when choosing a retirement location…
As I write this month's column I am sitting with my laptop computer by a hospital bedside in the city of Chania on the Greek island of Crete. Like others I have met when visiting park home sites all over the UK, I spend part of my time in the UK and part of it abroad, in my case on Crete. In the hospital bed is a good friend of mine called Kostas, who was given the all-clear from colon cancer just over a month ago, after five years of really good follow-up care in Kings College hospital in south London, only to then, totally unexpectedly, have a major heart attack three weeks ago here on Crete! He has lived and worked in the UK for over 25 years, but is originally from Greece, so at least language has not been a problem for him here in the Cretan hospital, although most of the doctors here actually speak quite good English.
Getting the almost standard chest infection while in hospital here (he had the same problem when recovering from his cancer in the UK), Kostas was kept in an induced coma for over a week while they gave him a course of antibiotics, and is now slowly recovering. So, the outlook is good for him, with three stents now installed in his arteries, but it got me thinking about the importance of health care as we get older – though Kostas is only 49!
I know from talking to many park home residents that being close to a GP surgery, and even a major hospital, can be an important consideration when it comes to choosing a retirement park.
Many people choose a park home site that is close to where they already live, so they know all about the local healthcare facilities. However, many people also decide
to try out an all-new location for their retirement. This might take the form of a holiday destination that they have enjoyed visiting over the years, or perhaps an all-new location in the British countryside.
Personally, I like the thought of starting an all-new life in an all-new countryside location, but it's worth thinking about the closeness of healthcare facilities if you decide on this route. Perhaps you don't need to be too worried, especially as the UK is a relatively small country so nowhere is less than a few hour's drive from a hospital but, if you have two or three desired retirement locations on your list and two of them are many miles from the nearest hospitals, while the other is just down the road from a really good one, then this might be enough to swing your decision.
On my travels around the UK, visiting park home sites and interviewing people, I've come across quite a few residents who are having ongoing care for health issues, needing regular trips to the local hospital, so I've seen for myself how important the closeness of local health facilities can be. Even for non-urgent health issues, it can be useful to have a GP surgery nearby, if only to make it easier when you have to renew a prescription and get the doctor's signature.
Back to Crete now, and it's interesting to see how the hospitals here have coped with severe underfunding since the financial crisis hit hard in Greece ten years ago. The hospital in Chania that I am in now is a large and fairly modern building, perhaps built in the 1970 or 80s, and is said to be one of the best in Greece. Kostas received very good emergency care here, having an operation to fit stents in his arteries just an hour or so after entering the A&E department in the early hours of a Monday morning; I doubt a hospital in the UK would have been any quicker. However, you can see areas where the hospital has had to compromise, due to the lack of cash. The walls of the building, both inside and outside, don't look like they have seen a coat of paint for over ten years, with peeling paint giving a dingy feeling to the internal corridors. Also, the grounds outside the hospital, which must originally have been planted and landscaped, have now grown wild.
You can see that the hospital has concentrated on the core aspects, such as cleaning regularly and maintaining both key staffing levels and medical machinery, but has had to forget the more cosmetic areas. In comparison, UK hospitals seem almost palatial in their décor and public spaces and, despite the problems in some areas, I think the NHS in the UK is still one of the best free healthcare systems in the world. Here in Greece, the buildings might look uncared for, but the staff are really committed to their work and providing great care despite limited resources.
That's the page full for this month, here's a quick joke to finish on: 'In a generous mood, I took the mother-in-law out for tea and biscuits the other day… she wasn't too happy about having to donate blood though.