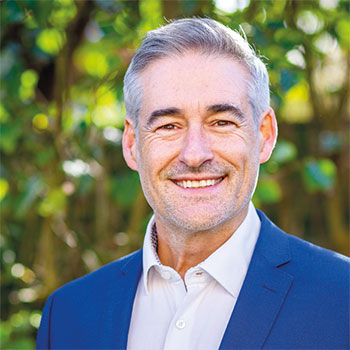 Sell My Group's Managing Director Justin Allitt looks at some of the reasons buying a new park home is so appealing…
FANTASTIC LOCATIONS
Parks have so many wonderful features and benefits. You not only keep your independence, you also get to move to a beautiful part of UK. Many residential parks have evolved from holiday parks: this means you'll find plenty of spots where traditionally-built homes are not permitted – which is why many are so stunning and have plenty to enjoy nearby!
EASY TO CLEAN
Two and three-storey properties can be a nightmare to clean! What's more, you probably end up cleaning rooms you don't even use. With a park home, everything is easier to access and clean. No more climbing stairs with a vacuum cleaner either!
EASIER TO LIVE IN
As we get older, we are more at risk of falls and accidents and we have a few more aches and pains. Having a one-level home that's easy to move around and exit can remove a lot of worry about your home being suitable in the future as you never know what will happen to your mobility. Buying a park home is a fantastic way to plan ahead!
MORE SECURE
Many parks are gated so, not only is your home secure, but your community is, too. Moving to a park means you're doubly safe against any threats.
SENSE OF COMMUNITY
Living in a park community means that, while those on the park with you won't necessarily be living in your pockets, there will be like-minded people to chat with. Many parks have wardens and maintenance staff so, if you need a bit of help with anything, you're not on your own!
BETTER USE OF SPACE
Worried about losing out on space? This isn't even necessarily the case, while everything is easier to access on one floor. Park home designers work hard to make use of space so you'll find that park homes incorporate some very clever innovations. Moving to a park home is also a great opportunity to clear out clutter at a time when you have enough energy to do it!
ECONOMICAL TO RUN
Park homes are quick to heat and easy to keep warm – that's down to their size, design and insulation. They will cool down nicely in summer if you need them to too, giving you a comfortable temperature to live in all year round. So, you'll save on energy bills and should never be cold either!
EASY TO MAINTAIN
You will also save money on maintenance. Aspects like the roof and the chassis should last decades, and you only need to repaint your home every few years. Additionally, if you'd rather spend time sitting in the space around your home than gardening it, the park may even do that for you within the site fees. Or, your plot can be prepared with easy maintenance in mind and no grass to cut! With a park property, you're less likely to get any unexpected bills you haven't planned for.
SOUND INSULATION QUALITIES
Park homes are amazingly soundproof. The best park communities are quiet by design anyway. The surroundings help but, in your own private, soundproof home, noise pollution is unlikely to be an issue!
Why not visit the Sell My Group website and start exploring all the possibilities now? You might find the home of your dreams!
Visit www.sellmygroup.co.uk today to begin your search!