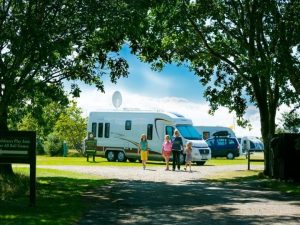 Willowbank Holiday Home and Touring Park is a north-west gem, just five miles from the popular seaside town of Southport, which is noted for its fine shops, restaurants and beautiful parks.
As well as its close proximity to Southport, Willowbank is within walking distance of a National Trust nature reserve and the Sefton coastline.
The park covers almost 30 acres and is entirely fenced, making for a tranquil, private and secure setting. Entry barriers and CCTV cameras add to the park's secure feel, giving home owners peace of mind when they are not at home.
Willowbank has an 11-month season (1 March to 31 January) too – so holiday home owners can use the site virtually all year round. All holiday homes privately owned; no hire fleet or lettings are permitted. There is also a comprehensive warranty on all holiday homes at Willowbank.
Roads are well surfaced and lit with space for parking at every plot. Because it's a level site, less able residents and those in wheelchairs find it easy to move around the park too. There is a laundrette on site and a convenience store and post office in the local village.