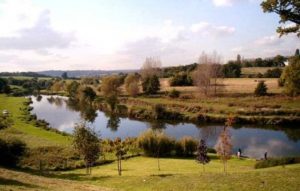 A family run hoilday park set in 50 acres of picturesque kent countryside, situated in an idyllic position upon the River Medway with the channel and ports a stone's throw away. Little Venice is the ideal location to own your very own retreat for yourself and the family to enjoy whether it's in a luxury holiday home or mooring your boat with us.
Facilities include a newly refurbished clubhouse – The Venetian, our on site clubhouse, is the perfect place to catch up with the locals, have a long cool drink after a busy day fishing, or to just enjoy. Come along and join in with Monday bingo, Wednesday darts and quiz nights on the last Friday of every month.
They also have 24 hour laundry facilities and shower rooms featuring washers and dryers for home owners and boat owners use.
With the rivers Medway, Beult and Teise all congregating around the park and fishing rights for over 800 metres of riverbanks there is no better place than to be sitting peacefully by the well stocked waters.
With wooded valleys, rolling hills, orchards, vineyards, gardens and historic houses as well as too many beautiful castles to mention, this has to be the perfect location for your holiday. Grab your gold clubs, fishing gear, walking boots or just a good book to help you unwind in your perfect home away from home.