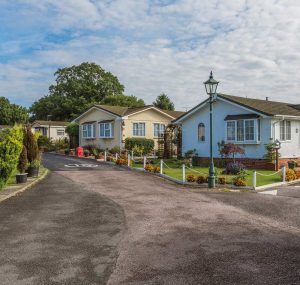 Highview Park is ideally situated near Hemel Hempstead and Watford, so not only do you have rural tranquility on your doorstep, but you're just a stone's throw from outstanding local amenities.
On your doorstep there's a thriving cricket club a well stocked library, a great local by the name of The Saracen's Head, which serves real ales and good pub food, plus plenty of cafés and tearooms in which to while away the hours. And, of course, Hemel Hempstead and Watford are just a few minutes away by car, so superstores and high street shops are easily accessible.
Plus, Hemel Hempstead has a surprising history (despite its perception of being a 'new town'), and boasts many ancient buildings including the 14th century St Mary's Church, with its beautifully tended walled garden.
Each of our park homes is designed and built to the highest specification and meets the British Standard 3632 residential requirement. Manufactured in the UK, each luxurious home boasts spacious layouts, the finest fixtures, furnishings and features, as well as state-of-the-art fully fitted kitchens. And we take pride in ensuring that we provide you with a park home that is both a joy to own and a pleasure to use.