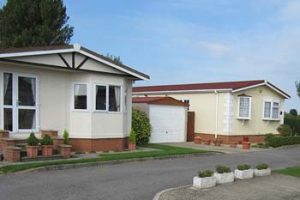 If you are thinking of retiring soon or considering down sizing then buying a brand new modern retirement home at Hall Hills Park is something worth considering.
Park home living represents an affordable and sensible lifestyle choice when planning your future retirement…and finances.
We have brand new homes for sale at Hall Hills Park starting from just £99,000 for a 40' x 20' twin home. These homes represent exceptional value offered fully furnished with stylish furniture and the latest kitchen appliances. Furthermore, they are sold with a 10 year manufacturer's Warranty.
Hall Hills Park is located near the Market Town of Boston in Lincolnshire and provides a quiet and relaxed pace of life, yet is still close to many amenities and local attractions. More importantly, Lincolnshire is more affordable than many parts of the UK and offers you greater value.
Hall Hills Park is our most recent acquisition to the RS Hill & Sons portfolio of residential parks in the UK. It is located just a short distance from the market town of Boston in Lincolnshire.
Considerable work and redevelopment to the landscaping and infrastructure has taken place since taking ownership of this park with continued plans to make improvements to create a pleasant and comfortable environment for the benefit of our residents and home owners.
Hall Hills Park is a semi retirement/retirement residential park and is only suitable for people aged over 45 years of age.