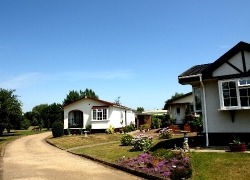 Cottenham is a large and prosperous village with a wide variety of shops and facilities which in addition to the, Post Office, Chemist, Building Society, Library, Doctors, Dentist, Pubs, Church's, we also have in the village a Butchers, Bakers, Green Grocers, Curry Place, Fish and Chip Shop / Chinese, a medium sized Co-Op, 2 Paper shops / general stores, 2 social clubs, 2 carpet shops, Travis Perkins Builders merchants, Picture framing shop, Fire Station plus 2 Tesco's Super stores within 15 minutes drive.
Cottenham also has a number of schools which includes a large Village College which runs evening and day activity classes. There are Tennis Courts, a Bowling Green and a Point-to- Point Racecourse situated in and around the village with a number of Golf Clubs just a few miles away.
There is also a thriving village seen with traditional events such as the Feast Parade, Yesteryear Road Run [hundreds of interesting old cars, motor bikes, tractors etc. raising money for MAGPAS], Summer Fair on the Green, Family Festival, Open Gardens and many other events arranged by the Locals.
Cottenham is situated 5.5 miles to the north of the picturesque University City of Cambridge. The City has a famous historical and cultural centre with numerous Museums, Galleries and Theatres, beautiful parks and river walks. There is also the usual modern-day city infrastructure of large Shopping areas, Hospitals, Bus and Rail stations combined with many Hi-tech and local businesses.
There is a regular bus service into Cambridge from Cottenham running every 10 minutes daily. We are well served by the M11 and A14 major trunk roads, giving speedy access to London, the North and the peaceful East Anglian Countryside and Coastline. In fact all the right ingredients for a pleasant but by no means isolated retirement.