Alex Melvin travels to a brand new lodge development near King's Lynn to see what Darwin Escapes' latest park proposition has to offer his young family on a short break…
Our aim has been to create one of the best holiday parks in Norfolk,' is the bold statement found on the website of brand new luxury lodge development, Norfolk Woods Resort and Spa.
So, it was with much excitement that my little tribe approached the eve of our three-night break at award-winning park operator Darwin Escapes' latest venture.
FAMILY OF FANS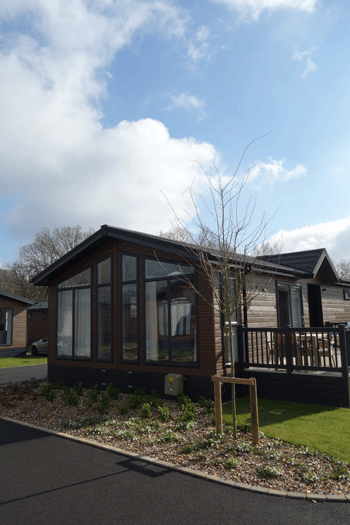 Full disclosure: we're a family of Darwin Escapes' fans. Having enjoyed two wonderful stays at Cheddar Woods and Bath Mill – both in Somerset – we were already anticipating a high standard. Indeed, Darwin Escapes now boasts 22 holiday resorts in various locations across the UK.
With an extensive and eclectic range of facilities including a tropically heated indoor pool and spa, a state-of-the-art gym, bistro and bar, on-site shop, electric car charging points and children's playground, Norfolk Woods certainly promised a lot.
But did it live up to its impressive billing? With a sleep-deprived mum on maternity leave, a six-month-old baby and boisterous four-year-old in tow, I certainly hoped so!
Upon arrival we were greeted with a welcoming smile and a stack of useful information about the park and local area from the Darwin rep at the resort's futuristic reception area (touch-screen computer check in, for example – very impressive!). I was then presented with a charmingly decorative mini tin suitcase containing a map of the site and the keys to our 40ft x 20 two bedroom Oxburgh lodge, created by the park with Tingdene Homes especially for Darwin's rental fleet.
THE OXBURGH
After a long drive, we were pleased to find ample communal parking bays outside the reception area. The last thing you want after navigating the A-roads of Norfolk is a frustrating coda spent trying to park! Then, it was simply on through the impressive electronic gates to our Oxburgh, which had its own designated (and clearly numbered) parking spot alongside the lodge.
Once inside – and four-year-old Arthur's excitement levels had returned to something approaching normal – we got the chance to properly appraise our holiday home.
Darwin specialises in providing holidaymakers with luxurious self-catering lodges that are fully equipped with all the home-from-home comforts you could ask for. In our Oxburgh, we discovered: an inviting entrance, complete with handy boot seat and lots of hanging and storage space; a contemporary open plan lounge/diner, boasting a cosy settee, chairs, electric fire and stylish wooden dining table; HD TVs in the lounge and bedrooms (Arthur was delighted!); and a kitchen with a central island breakfast bar and the full gamut of cooking appliances and equipment – it even had a wine chiller, much to our joy!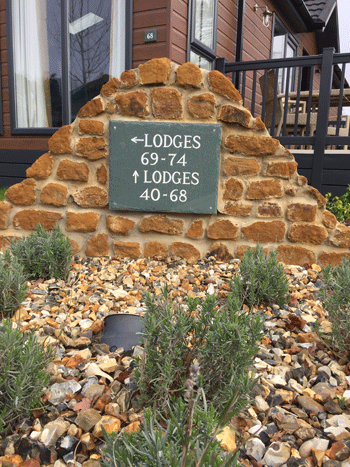 Outside, there's a capacious deck with table and chairs – the ideal place to relax and uncork that chilled bottle (or two) of vino after a long day! While our lodge didn't have one, we did spot plenty of other holidaymakers enjoying a soak in a hot tub on their decks. Still, with two young kids to feed and entertain, any prospect of enjoying a romantic hot tub experience was only ever going to be remote!
Onto the back half of the Oxburgh and we discovered the brace of bedrooms (one master with en suite) and family bathroom. The master is a light sleeper's dream – as a semi-insomniac who finds it tricky to unwind, I always approach an away break with a degree of caution. I needn't have worried here as the plush bed was extremely comfortable. There's also an en suite bathroom with a power shower, and an oasis of walk-in wardrobe space (in fact, we stowed our baby son George's travel cot in a conveniently dark nook here each night!).
The second bedroom easily accommodates twin beds, so Arthur had his pick – he could even have brought one of his nursery friends with him (although for the adults' sanity, I'm very glad he didn't!).
Finally, there's also a large, modern family bathroom just opposite the second bedroom for ease of access.
I should point out that, while we were booked in for a short stay, Norfolk Woods offers the opportunity to buy, as well as rent, a lodge (see details in the boxout on the final page of this feature).
ON-SITE FACILITIES
We kicked off our holiday with a pleasant amble around the park's grounds. Norfolk Woods' infrastructure is second-to-none with wide, well lit, roadways, sensitively positioned lodges that do not feel regimented, plenty of recycling points, and immaculately kept communal green areas.
There's also easy access to a woodland walk that stretches along the perimeter of the park, which made for a really relaxing start to our trip.
We bumped into lots of dog walkers while stretching our legs. I learned that some had specifically selected Norfolk Woods because it's such a dog-friendly haven. The attention to detail and level of customer care is so high that dog owners can even pick up some free do-do bags from reception!
For a family-of-four, Norfolk Woods is the perfect destination. There's so much to entertain and divert a range of ages on-site, while the park is ideally placed to exploit the best the region has to offer.
As mentioned, there's an on-site convenience store, spa, gym, indoor pool, bar and bistro, electric car charging points and indoor and outdoor children's play areas. We made best use of the shop, the bar and the outdoor children's playground, although I did also take Arthur for a dip in the site's lovely heated pool.
Having an on-site store is a real boon. There's always something you're liable to forget on a mini-break and, having that peace of mind that, should you run out of teabags, you won't be faced with an unwanted car journey to get your fix, is deeply reassuring.
Saying that, Darwin Escapes was generous enough to leave us with a fine spread of essentials including teabags, milk, bread, butter, granola and bacon. High-powered magazine editors get all the perks eh! In all seriousness though, all guests get a useful pack containing bin bags, washing up liquid, dishwasher tablets and the like – who can argue with that kind of service?
OUT AND ABOUT
It's hard to get your head around the idea that this fantastic new addition to Norfolk's holiday park scene used to be a humble (but very popular) camping and touring caravan park called Pentney Holiday Park. Darwin has completely transformed the place, combining on-site luxury with a superb location.
Pentney itself is a gloriously wooded village, just five miles from King's Lynn and all the amenities that that good-sized town has to offer.
It's also just a short drive from some of the county's most popular coastal destinations like Great Yarmouth and Hunstanton.
Indeed, we took a 25-minute drive to Hunstanton on the warmest day of our holiday, and 'Sunny Hunny' did not disappoint. While I wheeled baby George around the quaint seaside town, taking photos, my wife and eldest son enjoyed a pleasant hour along a sprawling stretch of beach by the promenade, looking for new shells to add to Arthur's burgeoning collection.
We reconvened for a hearty lunch of fish and chips, followed by delicious gelatos – all enjoyed al fresco in mid-March! Somehow these treats always taste better outside – this is compounded by the power of ten when by the sea! After a bit more walking, exploring and shopping (Hunstanton boasts some interesting indie stores to peruse), we headed back to the lodge. Both kids were frazzled but happy – Arthur, in particular, as my wife had just won him a cuddly toy from one of the town's many amusement arcades!
However, any notions of tiredness were quickly banished back at the park once Arthur clapped eyes on the outdoor playground. While he made a beeline for the slide and roundabout, we headed for the bar!
The bar serves a selection of Norfolk's best beers, which went down well with yours truly – especially those enjoyed on the heated terrace facing the playground. Father and son were duly satisfied!
FUN ON THE FARM
As the weather wasn't quite as clement the next day, we decided to take a tip from Darwin Escapes' website and try Church Farm, at Stow Bardolph. I'm very glad we did as it's a brilliant place!
Arthur loved feeding the newborn lambs, some of which were born on the day of our visit, and petting the rabbits. We loved the easy-to-navigate, colour-coded woodland walks on offer, burning off some beer-laden calories and spotting some interesting birdlife in the process!
Then, it was a tour-guided ride on the farm's tractor – very bumpy, which Arthur appreciated; mum not so much! – before retiring to the café for lunch and more play indoors. A great day out all round!
OUR VERDICT
It was a real wrench to leave Norfolk Woods and our luxury lodge after 72 hours of fun and relaxation. For our four-year-old, the blow was softened by the realisation that he could keep the little tin suitcase we'd received at the start of our stay (he messed about with it in the car all the way home!).
Darwin Escapes should be congratulated on this masterpiece of a lodge park. It really does tick all the boxes – whether you're a busy family like us, a party with pooches, or a couple looking for a romantic break (try those hot tubs!).
Darwin wants Norfolk Woods to become one of the finest lodge developments in Norfolk. I think you'd be hard pushed to find anything better in the UK.
---
INFO POINT
Norfolk Woods Resort and Spa is at: Gayton Road, Pentney, King's Lynn, Norfolk PE32 1FY
T: 01745 858010 (ownership enquiries)
W: darwinescapes.co.uk/parks/norfolk-woods-resort-spa