Fresh from its launch at the SECC in Glasgow in early February, Bella Brodie takes a tour of Willerby's latest new leisure lodge…
Pitched into their existing range between the best-selling Clearwater and Pinehurst from a pricing perspective, the Mapleton is Willerby's first truly contemporary 'twin' holiday lodge, and it is quite different from anything else in Willerby's lodge range.
Modernity is at the heart of the Mapleton, and it's been designed to fit around the lifestyle we like to live but can sometimes struggle to find on holiday. So, what do we mean by that? Well, basically it feels ready to cope with today's family's needs and fully embraces them, delivering what we probably all truly want; a lodge which gives us everything we have at home and possibly more, but in a holiday location. There's atmospheric mood lighting, a designated media zone in the lounge and media accessibility throughout. This lodge helps eliminate the risk of all family members twitching for some normality on holiday which should help ensure stress and grumble free breaks and happy atmosphere!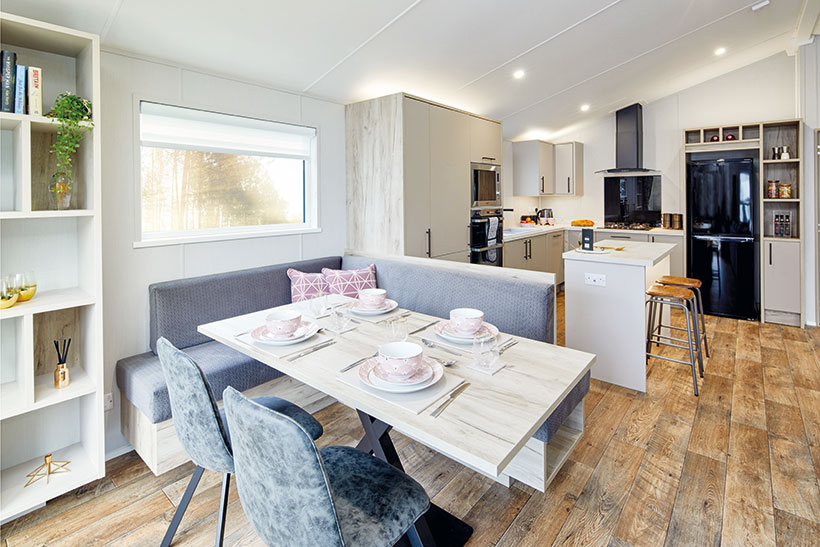 There's obviously a bit of a for and against argument in terms of media accessibility, particularly for those who might be a bit inclined to have mobiles glued to their hands somewhat, but this media-savvy lodge keeps the options open to let you holiday your way, with the media wall in the lounge potentially bringing everyone together as a cinema room would do anyway. With its optional home cinema pack making you're the proud owner of an impressive 75 inch 4K LED Smart TV and Dolby Atmos surround sound system. So, this is a sociable lodge, unrestrictive and a real people-pleaser.
Whether you're enjoying movie time together, reading a Kindle in the dinette nook, which feels a bit like a snug, or watching late-night TV in the bedrooms, the Mapleton lends itself well to being more than just somewhere to sleep on holiday. It's a tailor-made chillout zone!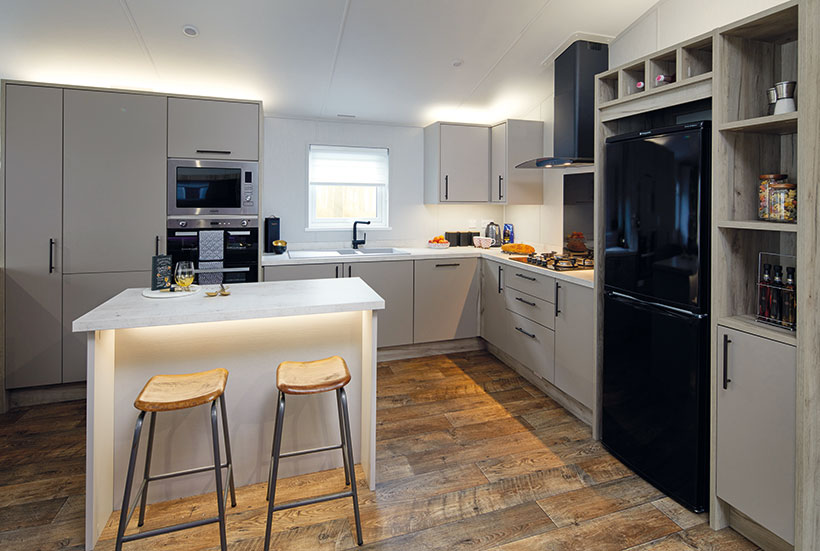 INTERNAL SPECIFICATION
The interior design scheme is contemporary yet warm and inviting, so it's struck a great balance.
Gas central heating will ensure it remains cosy for use all year round and it has a residential specification to match. There's attic and eaves storage which could prove handy for owners, and with USB points there are plenty of charging points. Vaulted ceilings throughout add to the feeling of light and space, and dimmable spotlights help make everything easier on the eye at night. The Mapleton will be easy to keep clean with wood effect vinyl flooring to lounge, kitchen and dinette, although there's the option of carpeting to the lounge if preferred.
---
Key Features
● Mood lighting/dimmable switches
● Media wall in lounge
● Versatile dining area
● Island unit to kitchen
● Multiple charging points
---
For more information, please contact Willerby Homes at:
T: 01482 717598
E: showground@whh.co.uk
W: www.willerby.com
---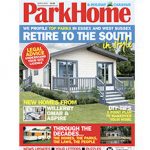 Read the full story and find more new homes in the March 2020 issue of Park Home & Holiday Caravan