Bella Brodie reviews a residential park home from Prestige that's still proving to be a traditional favourite
Here at Park Home & Holiday Caravan we aim to give a broad overview of what's on offer for park buyers and potential home owners alike, and that also means covering a wide variety of budgets and layouts.
The Sonata has a fairly modest price tag and that makes it a great show home model for parks and, as a key model for Prestige, it may have a traditional layout but it's been kept very much up-to-date from an interior design perspective.
It's pretty impossible not to like, and it's been well thought through from a buyer's perspective, putting the 'money' where it delivers a luxurious feel but without a high price tag, yet with the easy ability to add a few optional extras if you want to ramp it up a little.
As such, it's a great starting point for any buyer to focus on.
What the Sonata offers is the perfect canvas to make your home your own, yet it actually has plenty of character from the outset.
The Sonata's well-appointed lounge and dining area are cleverly configured to provide a cosy, traditional sitting space, whilst retaining an open and spacious feel, and the separate, generous kitchen provides ample work surface and storage complete with all of the fitted appliances one could ask for.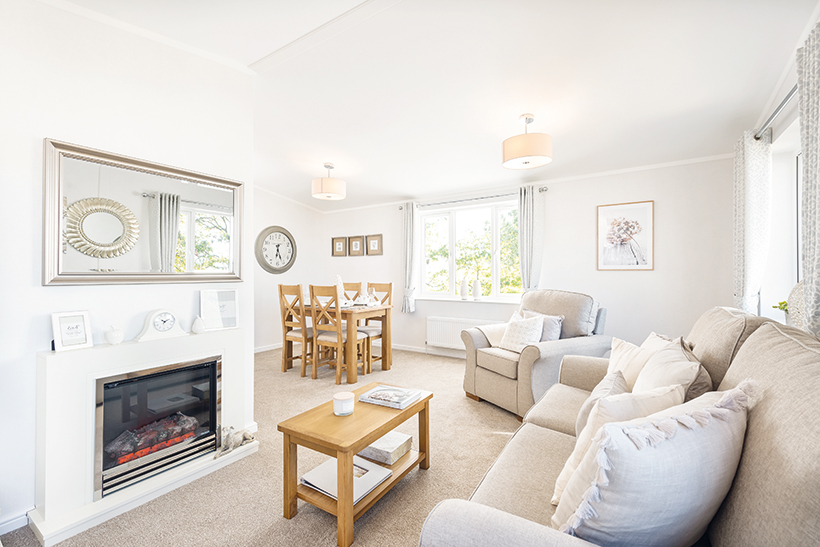 LAYOUT AND ACCOMMODATION
The Sonata is configured with two bedrooms as standard, in lengths of 36ft, 40ft and 45ft, all in 20ft and 22ft widths. Most layouts include an en suite and walk-in wardrobe and the 45ft length models incorporate a separate office into the footprint. Accommodation includes: an entrance hall; L-shaped lounge/diner; separate kitchen; family bathroom; master suite with en suite shower room and walk-in wardrobe; and a second, double bedroom.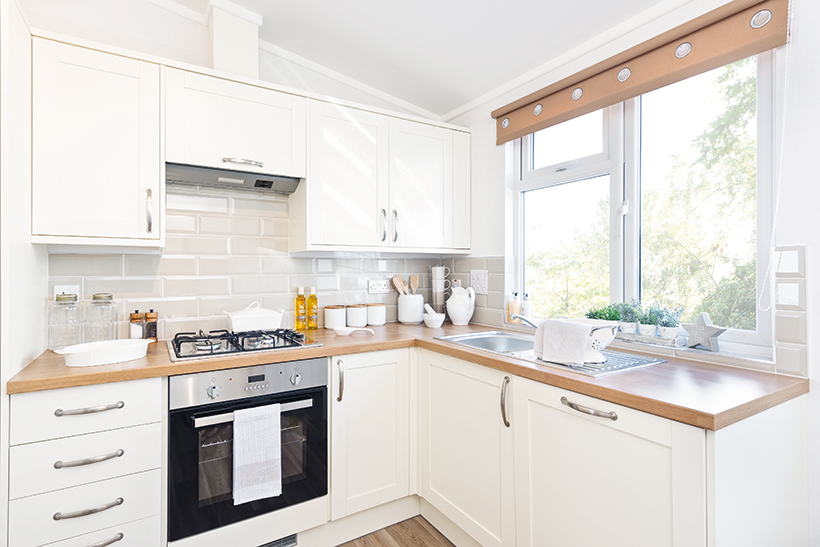 EXTERNAL FEATURES
The Sonata is very distinct in its look and feel, and the current exterior is even more so, with a combination of grey cladding and stucco textured finish giving it a modern feel. The windows, doors and rainwater goods contrast well in white, giving the Sonata a great amount of kerb appeal.
INTERNAL APPOINTMENT
The main living areas in the Sonata have semi-vaulted ceilings, giving it a light, bright and airy feel. The furnishings have been cleverly selected to feel contemporary but not outrageously so, so traditionalists will be completely at ease with the décor. The soft hues are easy on the eye, and there are a few unexpected extras included at this price level that add a distinct air of luxury to this home.
CHECKLIST
Key Features
● Beautiful enclosed kitchen
● Great range of appliances included
● En suite shower room and walk-in wardrobe to master bedroom
● Feature fireplace to lounge
● Uplifting décor throughout
---
INFO POINT
Prestige is at: Shipton Way,
Express Business Park, Rushden, Northamptonshire NN10 6GL
T: 01933 354000
E: sales@phplh.com
W: www.prestigehomeseeker.com
---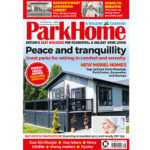 Read the full report in the September 2021 issue of Park Home & Holiday Caravan