Bella Brodie reports on a stylish and sophisticated new lodge model from one of the industry's leading manufacturers, Aspire Park and Leisure Homes…

Whenever we hear about a new lodge launching from Aspire, we're quick to find out more due to the company's talent for surprising us with something a bit different every time.
That's definitely the case with the Madeira. It does have a familiar feel to it, with a rewarding similarity to the Muskoka – one of Aspire's best-loved models – in one or two key places, such as the sumptuous visuals in the fireplace and master bedroom. Yet it's also completely different elsewhere, with a fresh overall vibe, thanks mainly to the entrance, frontage, and the way the kitchen has been configured.
Interior design
Designed to have the feel of a chic oasis, the Madeira lodge brings elements of the natural beauty of this wonderful part of the world into its design; from the blue slate bed of the louvre wall in the entrance to the soft grey colour scheme complemented by cool white and warm blush tones throughout.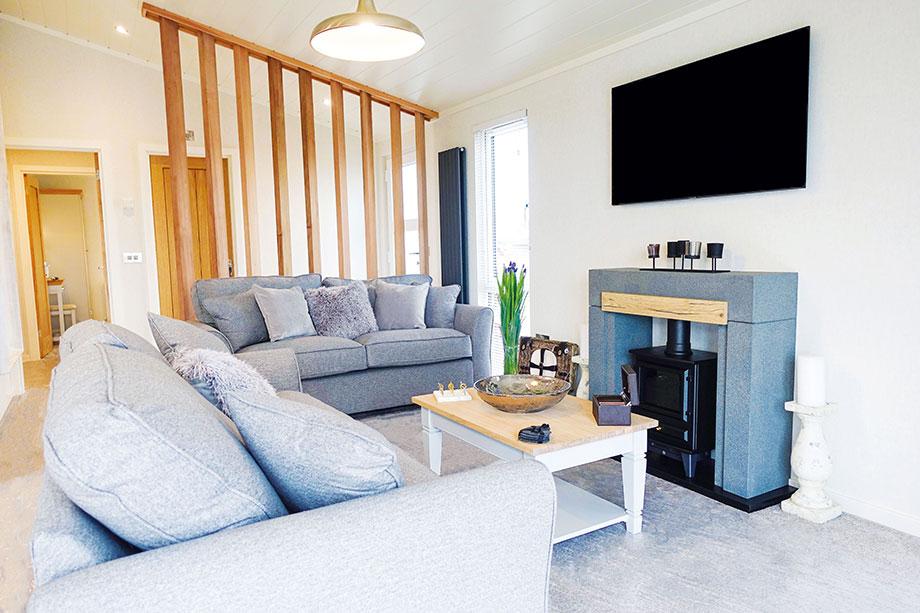 Accommodation and layout
All Aspire lodges come fully furnished and the dimensions and layouts can be designed to suit each customer. That said, there are two 44ft x 22 layouts at the ready for the Madeira, offering the choice of a two- or three-bedroom version as a starting point. The side entrance leads to a lobby, shielded from the main living space by a brise-soleil- style wall built into the vaulted ceiling, delivering flair and grandeur immediately. To the right, there's a useful utility area, and an inner hall leading to the bedrooms and bathrooms. The living area is open plan with clearly defined areas for the lounge, kitchen and dining functions.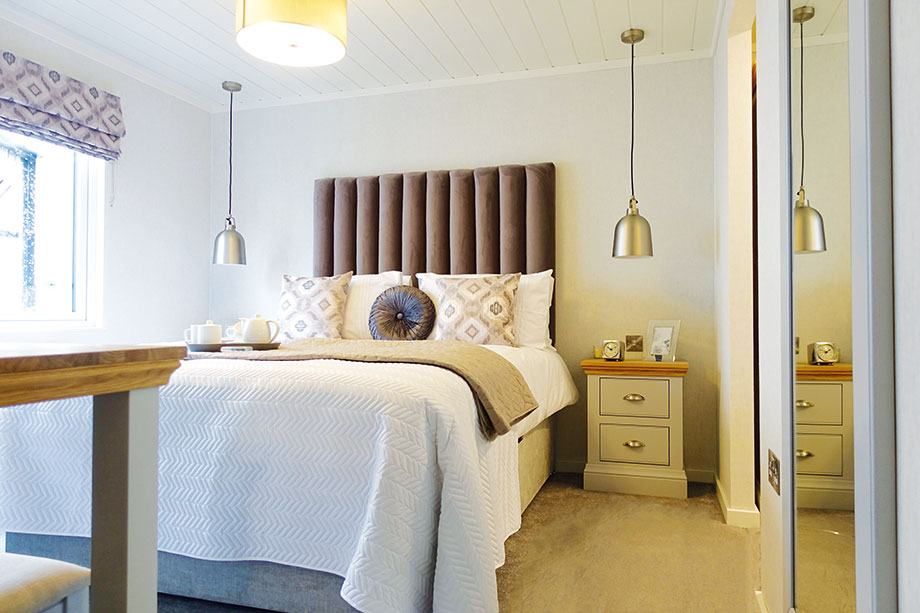 Living area
One of the key features of the Madeira is the glass frontage, which fully unfolds thanks to a pair of bi-folding doors. They really add a sense of freedom, opening the lodge up in a way that will help occupants use the outdoor space as a natural extension of the living area.
The lounge area is warm and cosy, with a stylish fireplace and wood-burning style fire, built in. That's a great focal point for nights in, and Aspire always kit their lodges out with good quality furniture too, so we know it'll be a comfortable chill-out zone, in addition to being super-stylish!
---
KEY FEATURES
● Feature entrance.
● Utility room.
● Bi-folding doors to lounge.
● Kitchen island and bar area.
● Sumptuous master suite.
● Well equipped with good storage.
INFO POINT
For further information, please contact Aspire Park and Leisure Homes at:
T: 01766 800 200
E: info@aspireleisurehomes.co.uk
W: www.aspireleisurehomes.co.uk
---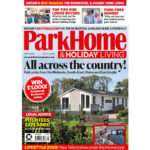 Read the full story in the May 2022 issue of Park Home & Holiday Living