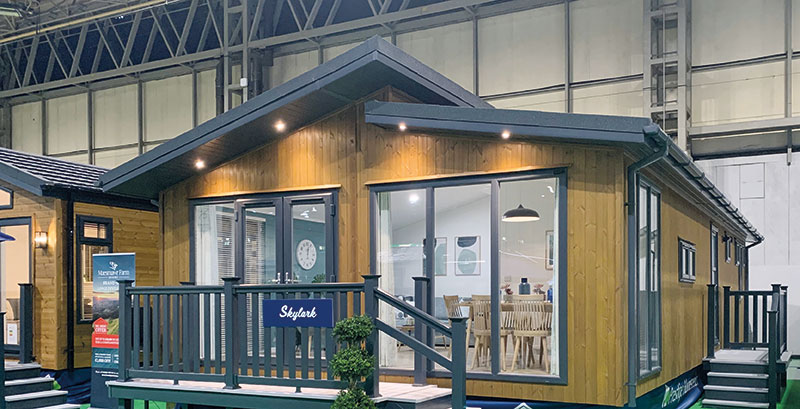 Bella Brodie steps inside Prestige Homeseeker's latest uplifting new lodge model and likes what she sees…
The Skylark is the latest lodge to be added to the burgeoning Prestige Homeseeker portfolio. It's really fresh and crisp, with inspiration taken from Scandinavian design.
Externally, the Skylark looks and feels like a Prestige Homeseeker home. There's an architectural feel delivered through the split-level roof, and that has a deep overhang giving it a slight canopied feel from the front, underlit with soft lighting perfect to illuminate the decking during evenings. That's a major plus point visually already and one fleet buyers will particularly appreciate. That said, that's only the first reason of many why this would make a good fleet or investment lodge.
LAYOUT AND ACCOMMODATION
Standard accommodation in this three-bedroom version, as shown, comprises of a large entrance/utility lobby area leading through into the kitchen, living and dining areas, which look out to the front of the lodge. There's a spacious master bedroom with en suite shower room, a family bathroom and two twin bedded rooms.
All of Prestige Homeseeker's models are available in sizes up to 65ft x 22 in either one-, two-, three- or four-bedroom options. The layouts available in this lodge really help it lend itself to any use, for any buyer.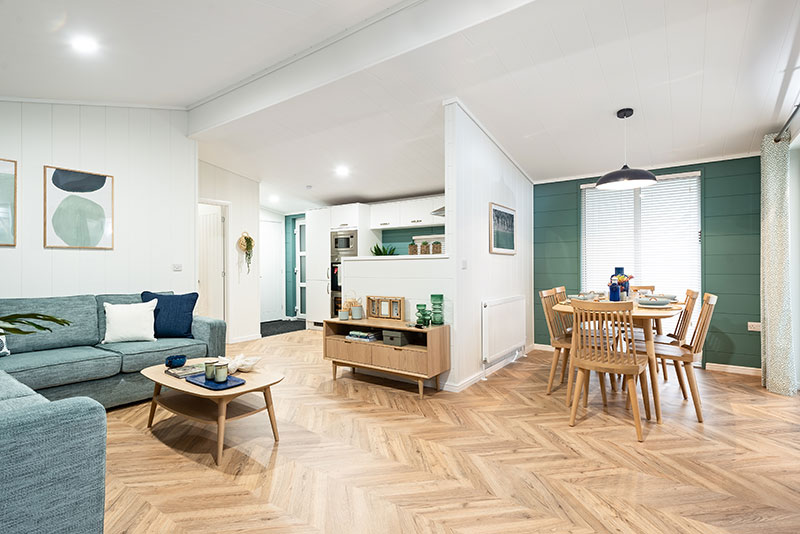 INTERNAL APPOINTMENT
The external split-line roofing allows a vaulted ceiling throughout internally, so the Skylark feels bright and airy, living up to its name before you even start to look at the colour scheme. That's made up of crisp white walls, accents of green and blue and laid-back neutrals in the bedrooms and bathrooms. Light herringbone flooring in the living areas and light oak furniture add warmth and a modern Scandinavian feel.
The side entrance in the Skylark takes you into a large lobby area with a bench and hanging space opposite the door, and a double-doored utility cupboard hiding the boiler and space for utility items such as the vacuum, ironing board and cleaning kit. Half of that is set aside for a washing machine with shelving above which we thought was well planned here to shield the hum of the drum cycle, however low level that is audibly thanks to modern technological advances. The matting here leaves space for a family to bundle in all at once without messing up the flooring. Whoever cleans a Skylark will no doubt be thankful!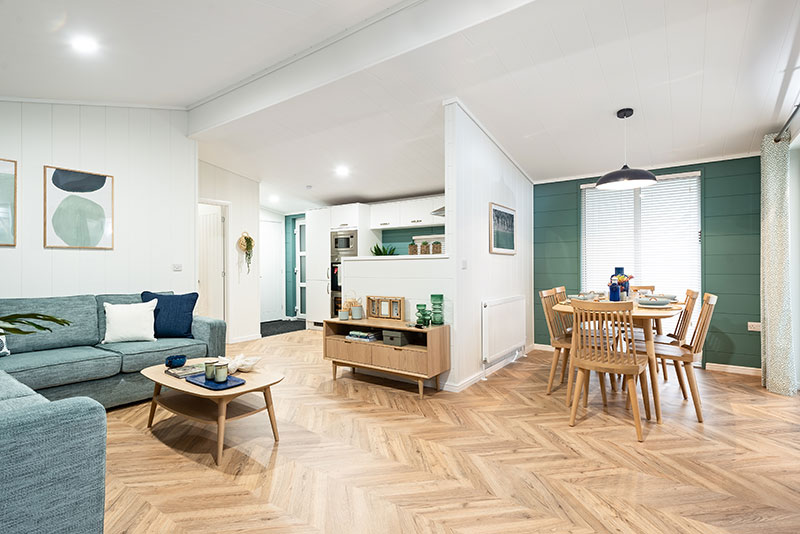 LIVING AREA
Into the kitchen, which is fitted in a contemporary matt white, with oak- effect surfaces and the herringbone flooring underfoot for practicality. The way the kitchen sits before opening out into the lounge and diner offers an unusual arrangement and it's all the better for it. It feels fresh and just as practical as any other, with plenty of cupboard space packed in and quite a charismatic homely feel, in a modern way!
Key Features
● Architectural designed split-level roof
● Vaulted ceiling throughout
● Four burner gas hob, eye level oven, microwave, wine cooler dishwasher, fridge/freezer and washing machine
● Ftted kitchen and bedroom furniture
● Master bedroom with sliding wardrobe and shower en suite
---
Prestige Homeseeker Park and Leisure Homes is at: Shipton Way, Express Business Park, Rushden NN10 6GL
T: 01933 354000
E: sales@phplh.com
W: www.prestigehomeseeker.com

---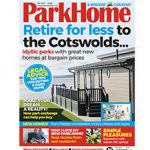 Read the full story and find more new homes in the May 2020 issue of Park Home & Holiday Caravan