Looking for a home that's elegant, both inside and out, and packed full of brilliant design ideas? The Majestic ticks all the boxes. Bella Brodie finds out more about this fantastic addition to Prestige Homeseeker's already impressive park home collection
With a beautiful split roof silhouette and a crisp, clean exterior in a choice of colours, the Majestic lives up to its name which translates as 'Impressive Beauty'.
Add a smart, flexible interior including, two bedrooms, two bathrooms, a study and vaulted ceilings, all at an attractive price position, the Majestic has all the right ingredients to be a 'sure fire' winner.
EDGY AND UPLIFTING
The internal layout is fairly traditional, but with a few twists offering a completely new option for homebuyers.
Take the fresh, modern contemporary décor, classic and classy dressing, split-line roof and large windows – all of these help give the Majestic a luxurious feel, edgy enough to appeal to most buyers looking for something special, yet impossible not to love!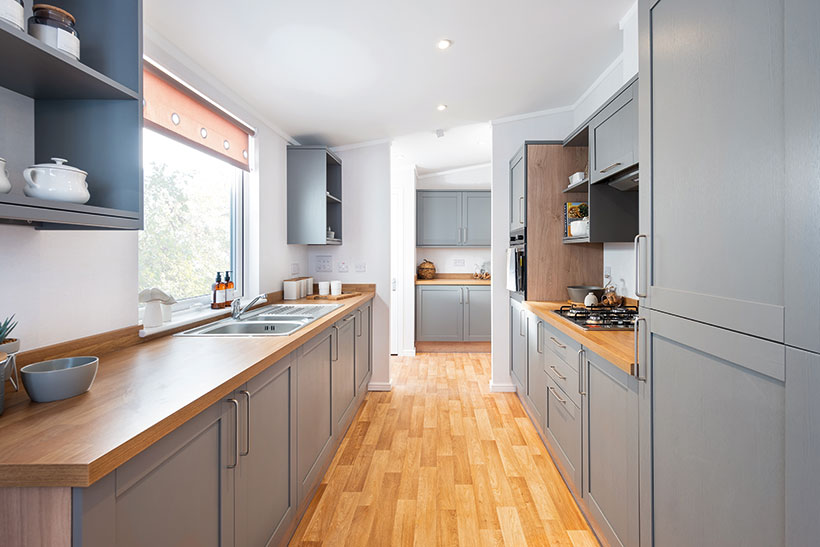 EXTERNAL FEATURES
Outside, the Majestic is very eyecatching and modern, with large, natural cladding sections framing the front entrance perfectly.
The split roof gives the lodge a bit of an architectural feel too, and the full-length windows rise on one side to accentuate the vaulting within. We love the dark anthracite trim used here, and think this is a home with real character inside and out – aspirational and inviting and very pleasing on the eye.
Delivering so much at a such an appealing price point will undoubtedly make the Majestic a very popular choice on parks – iconic and ground-breaking for its combination of architectural feel and warm, tempting interior.
STUDY
Inside the Majestic you're immediately aware of the flexible nature of this home as double doors can close off the lounge, or be left ajar for an open-plan feel.
Opposite there's a useful study area which is fully fitted, light, bright and an appealing spot to spend time in.
This has a warmer feel than most, possibly aided by the plush, comfortable chair which adds a luxurious touch.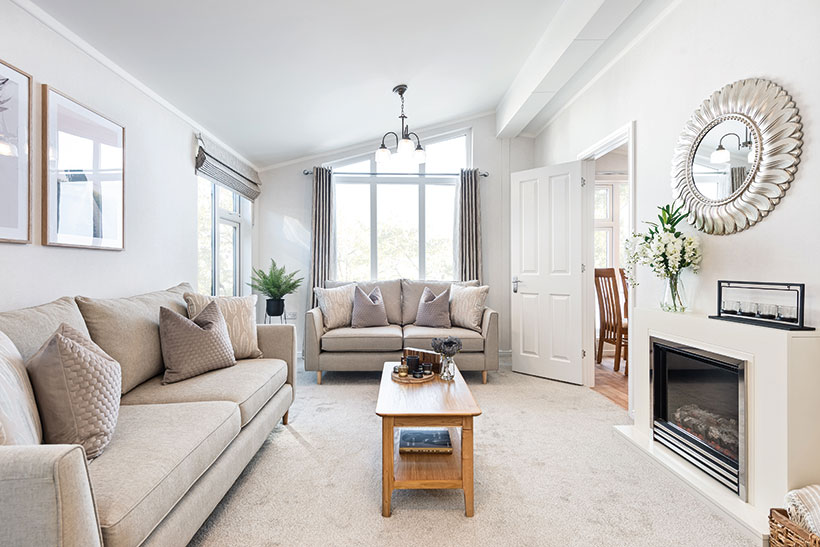 LOUNGE
Into the lounge there's an air of city apartment chic, but with enough warmth to appeal to all tastes. There's a lovely focal point visually in the fire and mantel with feature mirror above, but the eye is also easily drawn to the front of the home where full length windows rise into the apex of the vaulting, giving the room a lofty feel. With the option of closing off the doors to the dining area and the entrance hall, this space will be cosy and self-contained when doors are shut, but then the feel of the home will change completely when they're thrown open.
It'll adapt to the way you need to use it in a variety of situations such as entertaining guests, cosy nights in, or even if you don't feel like hearing what's going on in another room or smelling what's cooking. That's really practical.
Key Features
● Flexible layout
● Vaulted ceilings
● Fullheight windows
● Stunning galley kitchen and utility
● Light and bright study
● Luxurious master bedroom suite
● En-suite shower room
● Plenty of storage space
---
Prestige Homeseeker Park and Leisure Homes is at: Shipton Way, Express Business Park, Rushden, Northamptonshire NN10 6GL
T: 01933 354000
E: sales@phplh.com
W: www.prestigehomeseeker.com
---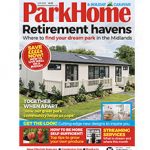 Read the full story and find more new homes in the June 2020 issue of Park Home & Holiday Caravan