Bella Brodie reports on the Manor Brampton – a home that's well positioned,
well-appointed and – so far – extremely well-received!
Manor Park Homes has been a well-respected manufacturer for decades, with a wealth of design and technical expertise, in-house. In the past few years, the firm has been better known for its big hitting homes and the introduction of its luxury lodge options. However, its latest model out of the stocks demonstrates exactly why it doesn't pay to pigeonhole manufacturers like this, as they can come up with great surprises. With the Brampton Manor has rolled out a more mainstream offering to showcase, although it's far from run-of-the-mill.
It was launched at the Stoneleigh World of Park & Leisure Homes Show, and we think it was a great way of reminding buyers that Manor Park Homes can work across several target areas and price bands for residential, leisure and own land projects.
Manor is a family-owned and led manufacturer, with family values, quality of build and sumptuous, innovative designs at the heart of its business. The company has a great core range of models, but each unit is individual and tailor-made to the customer's requirements – so bespoke, personalised work is never an issue, with a skilled manufacturing team back at base that's passionate about every home that's built.
EXTERNAL APPOINTMENT
The Brampton is a pretty home, with windows framed by horizontal cladding and the entrance door beneath a side dormer apex. Modern and appealing, it should sit well in any residential park setting.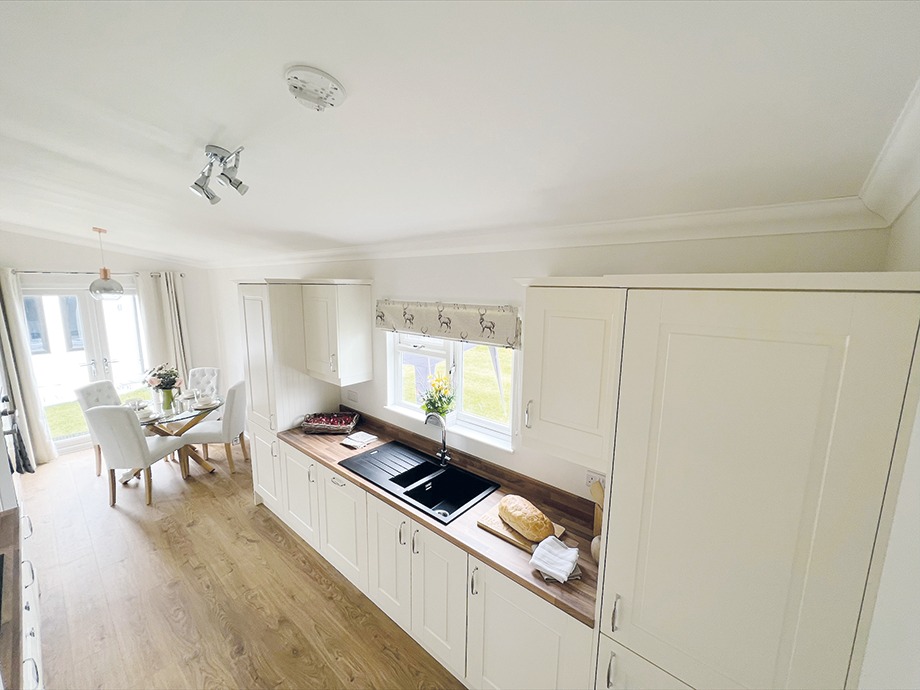 INTERNAL SPEC AND STYLE
The model shown here is built to a relatively modest 40ft x 20 footprint, so it will suit most plots and budgets, but it feels much bigger thanks to its clean and uncluttered design, light but attractive colour scheme and minimalistic furnishing. Internal vaulting to most areas also adds to the feeling of space and light, and it feels similarly finished to a brick-built home thanks to the coving and white doors and solid frames. All these elements serve to help this home feel solid and well-built and, for those looking to buy their first park home, this should provide an easy transition, mentally.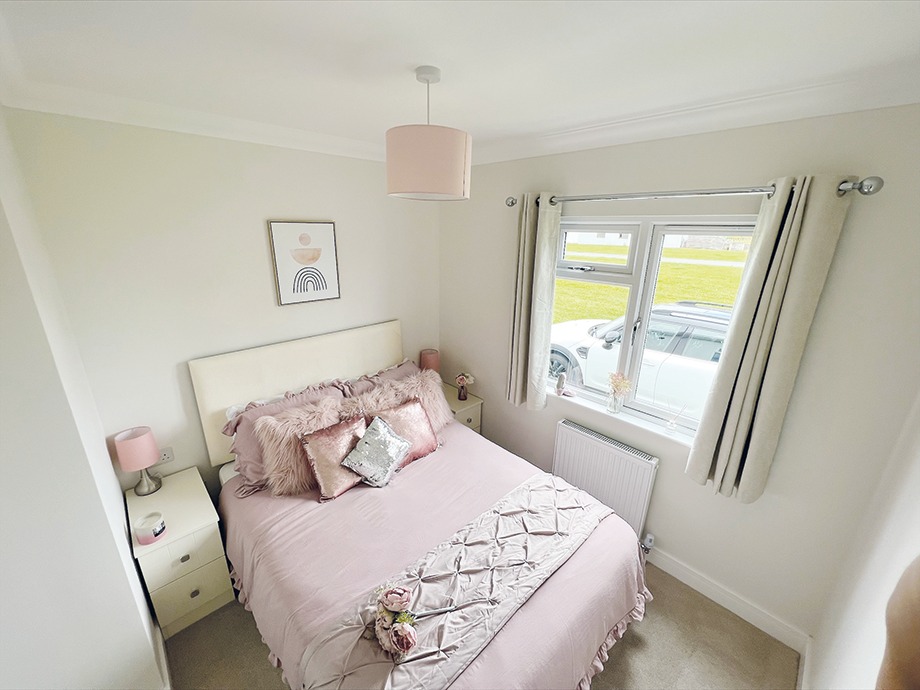 ACCOMMODATION AND LAYOUT
The Brampton has a fairly traditional layout, with an entrance hall doubling up as the main inner hall in an L-shape. A long lounge leads through to a dining area and galley kitchen, travelling full circle back into the hallway, offering easy flow of movement. There's a family bathroom doubling up as the guest WC and a double bedroom opposite. The master suite spans the width of the home with a double bedroom, walk-in wardrobe and en suite shower room.
---
Key features
● Feature cladding to external windows.
● Uplifting design throughout.
● Range of integrated appliances.
● Master suite with walk-in wardrobe and shower room.
---
Info point
Manor Park Homes Ltd is at:
Furnace Lane, Finedon Sidings, Finedon, Northamptonshire NN9 5NY
T: 01536 726009
E: sales@manormail.co.uk
W: www.manor-park-homes.com
---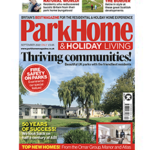 Read more in the September 2022 issue of Park Home & Holiday Living