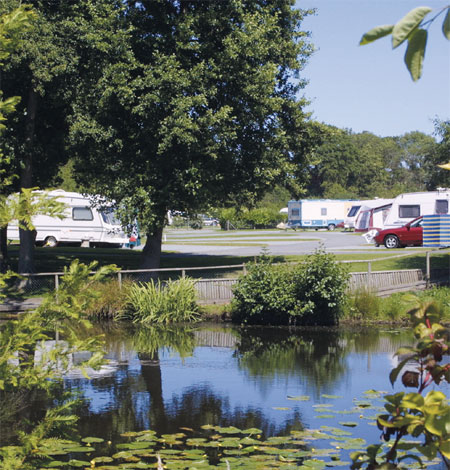 Oxon Hall Touring Park in Shrewsbury has just been named the AA Heart of England Campsite of the Year for 2019. It's not the first time the park, which is owned by Shrewsbury-based Morris Leisure, has been successful in the awards, having been named AA Campsite of the Year for England in 2006.
The winning team from Oxon Hall will receive the award at the AA 2019 Camping Awards presentation lunch in Stratford Upon Avon in February.
Open all year round, the park has 100 all-weather pitches and enjoys an attractive and tranquil parkland setting close to the road network to Mid and North Wales.
Edward Goddard, Morris Leisure's managing director, enthused: 'We are thrilled to have won this prestigious award from the AA which recognises the quality of the park and the work and enthusiasm of the management team.'