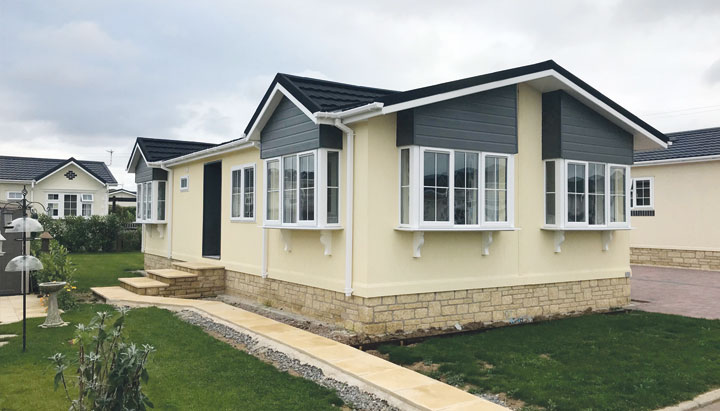 The location is one of the key aspects when looking for any residential park home development. Long Carrant Park, in Worcestershire, ticks many of those boxes.
The park currently has a stunning Tingdene Barnwell for sale that is ready to move into. The Barnwell is one of Tingdene's most popular models, which looks even better in this idyllic setting.
The 40ft x 20 Barnwell show home is currently for sale for just £208,000. It boasts: two double bedrooms; a master with walk-in wardrobe, with generous storage and en suite shower room; contemporary kitchen, with hob, oven, integrated fridge/freeze and dishwasher; dining room; lounge offering three bay windows; separate bathroom; and a spacious driveway.
The park is a family-owned affair and it is clear by the overall look and feel, as you wander around this park that it is looked after by its owners and their residents as it looks simply superb.
To add to this, the park is situated within an Area of Outstanding Natural Beauty. Set at the foot of Bredon Hill, and not too far from the small market towns of Evesham (pictured inset), Pershore and historic Tewkesbury where the rivers of Severn and Avon meet alongside one of the finest abbeys in the country. Other nearby places of interest are Broadway, Morton-in-Marsh, Stow-on- the-Wold, Cheltenham Spar and Shakespeare's Stratford.
Activities in the area include golf, swimming, squash, horse riding, rowing, tennis courts, croquet, crown green bowling, sailing, or just simply enjoying walking the many Bredon Hill footpaths.
Long Carrant Park is at: Cheltenham Road, Ashton Under Hill, Evesham, Worcestershire WR11 7QP.
For more information, call Malcolm on 01386 882 266 or 07828 556563. Alternatively, you can email malcolmportman@aol.com or visit www.longcarrantviews.co.uk.