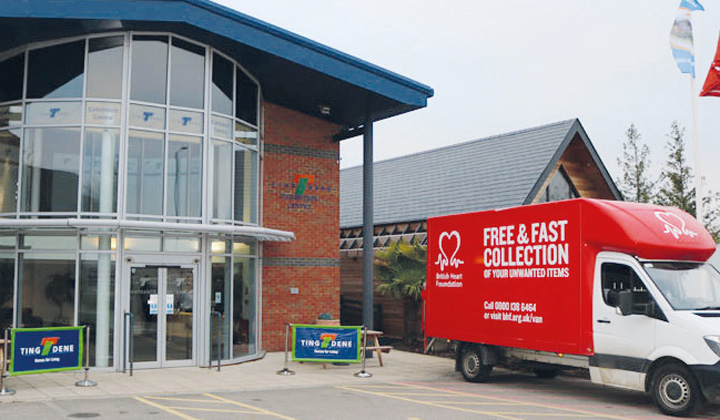 Refurbishment of the Tingdene Visitor Centre began in the latter part of last year. The Centre has had a similar layout and design since it opened its door back in 1984, making this project an exciting step forward for Tingdene.
The new layout will provide increased accessibility to all homes via a ramp and raised platform.
A new seating area and café have been provided for customers, as well as new interior and exterior design displays, housing hundreds of samples to view.
Work is set to be completed in the middle of February with a public open day on the 23 February launching the new and improved Visitor Centre and the 2019 range of residential park homes and holiday lodges.
In the lead up to Tingdene starting refurbishment work on its exhibition centre, a clear-out was required to make space for the new showroom layout and the new homes and lodges that will be on display. The Tingdene team decided to hold an in-house desktop sale to raise money for charity, selling off unused soft furnishings and props that were formally used for Tingdene's show homes.
Staff at Tingdene were asked to look at old stock that was no longer re-usable and make a small donation on anything they wanted to go towards The British Heart Foundation and local charity, Animals in Need. A total of £60 was raised for The British Heart Foundation, along with furniture, lamps and home accessories that were collected from Tingdene by the charity.
Animals in Need received a cheque for £135 that was hand-delivered by two staff members from Tingdene. Bags of towels, soft bedding, food and biscuits were donated to the animal shelter to help contribute during the winter months.
The charity was incredibly grateful for Tingdene's generosity and shared the news on its own Facebook page.
For more information about Tingdene Homes, please visit www.tingdene.co.uk.